The Coolest Teenage Birthday Party in Sydney
Wednesday 29th August 2018
birthday parties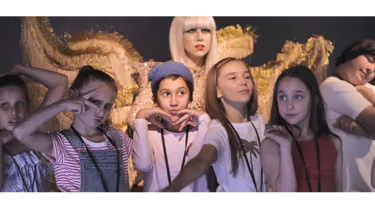 EXPERIENCE TEMPORARILY UNAVAILABLE
In line with the latest announcements from the Australian Federal Government with regard to Covid-19 and capacity management & hygiene control, our Birthday Parties product is not available until further notice. The safety and wellbeing of our guests and staff is our priority and we will take all necessary precautions to ensure their continued welfare. We apologise for any inconvenience caused and please contact DH.POS@merlinentertainments.com.au for further questions surrounding your booking.
SIGN UP to our newsletter to stay up to date on the latest at Madame Tussauds Sydney. 
________________________________________________________________
We all know how tricky it can be pleasing teenagers. Finding something "cool" for them to do is hard at the best of times, never mind the pressure of trying to organise them a worthy birthday party! Well, you'll be pleased to know, we at Madame Tussauds Sydney have rolled out the red carpet and opened up ours doors as the perfect teen birthday party venue.
HOST A VIP BIRTHDAY WITHOUT LIFTING A FINGER
Throw the most fabulous birthday party for your teen – hassle free! The Madame Tussauds party team can take care of everything for you, from invitations to decorations and even the cupcakes. What's the best part? The entertainment is built into our venue! Your teen and their friends will feel like a VIPs as they mingle and take selfies with all their favourite celebrity figures.
With nine interactive zones to make their way through, there is plenty to keep everyone at the party entertained and having a blast, whether that's recording a song in the MTV Music zone, posing for a Cosmo cover shoot in the Fashion zone or helping a superhero or two save the world in the Justice League zone.
It's hard to get more than a grunt or two here and then from a teenager sometimes, but they will be so blown away by all the cool things within Madame Tussauds Sydney, we'd be surprised if you are able to keep them quiet on your journey home.
See everything that is included in our kids and teen birthday party package here.
TAKE THE PARTY TO THE NEXT LEVEL
Is it an extra special milestone birthday? Sometimes that sixteenth or eighteenth call for an extra special party to celebrate. If you've got a bit more room in the budget (min. $5k spend) and keen to go for something even more impressive, you can hire some of our interactive and themed zones EXCLUSIVELY for your party! We have two options available:
Music Venue
Hire this space out and your guests will be served drinks on arrival among some of Australia's most iconic key figures in the history zone and then head round to meet some world leaders and sporting legends. They'll then be invited to head into the MTV Music zone where there's a stage and a dance floor and of course lots of famous singers and rock stars partying alongside you and any speeches can be made on the MTV Music Award stage. If that's not enough, your guests will even have access to the Marvel Zone where they can meet some of their favourite superheroes.
A-List Venue
Hire this space out and your guests will have access to four of our interactive and themed zones (Fashion, TV and Film Stars, Justice league, A-List Party), as well as the outdoor deck that has stunning views of Darling Harbour, for the entire duration of the party. On arrival they will receive drinks at Sydney Fashion Week, where they'll be able to show off their runway skills with Megan Gale or pose for a Cosmo cover shoot. They can then go through and meet their favourite TV and Film stars before heading on into the A-List Party Zone.
No matter which option you choose, your teenager is sure to have a blast at Madame Tussauds Sydney for their birthday.