Hu Ge All-New Wax Figure Unveils at Madame Tussauds Hong Kong
Wednesday 15th September 2021
Madame Tussauds Hong Kong
What's New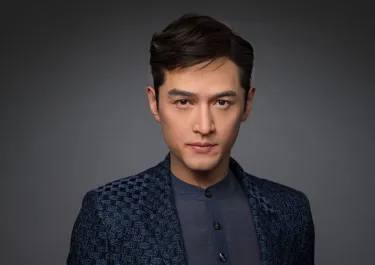 (Hong Kong, 15 September 2021) Madame Tussauds Hong Kong presents another wax figure of the talented, adoring actor of many - Hu Ge. This is the second modern-styled wax figure of Hu Ge unveiled after Shanghai, and the first brand new wax figure of Hu Ge in Hong Kong. Hu Ge's new wax figure features him in the Emporio Armani dark blue patterned suit, enhancing his exquisite features and irresistible charms.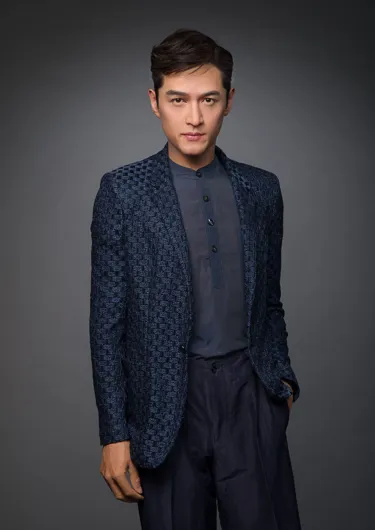 In 2005, Hu Ge received nationwide recognition for successfully portraying the bold and affectionate "Li Xiaoyao" in TV drama Chinese Paladin, and was nominated Best New Actor by the 31st Hundred Flowers Award in 2011 for The 1911 Revolution. His leading roles in The Disguiser, Nirvana in Fire, and Good Times have earned him various awards, such as Best Actor at the 30th Flying Apsaras Awards and the 22nd Shanghai Television Festival, Audience's Choice for Actor and Most Popular Actor at the 11th China Golden Eagle Art Festival cum 28th China TV Golden Eagle Award. In 2019, Hu Ge was named as the Chinese TV Program Global Ambassador at the 25th Shanghai Television Festival, and the movie The Wild Goose Lake which he starred in was proudly nominated for the 72nd Cannes International Film Festival.
Despite the rapid growth of advanced technology, Madame Tussauds continues to uphold the wax figure production standards since 1835, creating realistic, lifelike wax figures. Moreover, we hand-invite celebrities with hand-written invitations to participate in the sitting process, and measuring hundreds of measurement to ensure the wax figure truly replicates Hu Ge. The suit provided by Emporio Armani also helps elevate the look, which perfectly suits his charisma.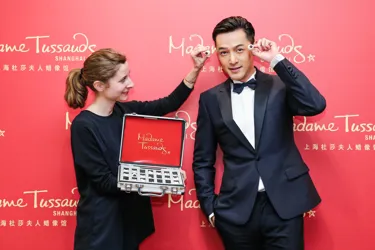 Hu Ge expressed his gratitude for joining Madame Tussauds Hong Kong, "Thank you for delicately creating this wax figure. I'm delighted to have a second modern-style wax figure unveiled at Madame Tussauds Hong Kong because this allows me to "meet" fans in Hong Kong. It's sometimes difficult to "see" them in person, but they can now come to "interact" with me at any time! It is heartwarming to see photos of fans interacting with my wax figure online." Ms BoBo Yu, Head of Marketing of Madame Tussauds Hong Kong, "Hu Ge has captivated the hearts of many fans with his charms and exceptional acting skills. We are extremely excited for Hu Ge to join us, and look forward to seeing fans enjoying an up-close experience with their favourite celebrities." Starting from this fall, visit Madame Tussauds Hong Kong to embark on a romantic journey with Hu Ge.
Enjoy more than 40% off on the "Star Seasonal Package" for a romantic journey with celebrities
Madame Tussauds Hong Kong has launched "Star Seasonal Package"! Guests can purchase this package on Madame Tussauds Hong Kong official website at 42% off on the "Star Seasonal Package" worth HK$720! The package includes two adult tickets, one VIP Digi Photo Pass* and one Madame Tussauds Crystal Pen. Fans are now invited to spend their Autumn with celebrities!
Reserve your package now: https://www.madametussauds.com/hong-kong/en/tickets-offers/
*4R size digital photos can be downloaded from the VIP Digi Photo Pass.
Terms and conditions:
Promotional Offers cannot be sold*, redeemed for cash and other products; nor be used with other promotional offers, like Birthday Offer.
Admission tickets are subject to terms and conditions of Madame Tussauds Hong Kong.
Terms and conditions of Madame Tussauds Hong Kong are subject to change without further notice.
Madame Tussauds Hong Kong reserves the right for any final decision in case of dispute.
*Selling includes any attempt to sell offers through any channel. Offers will be void once any of such attempt is detected regardless of result.