Jackson Yee's Brand-New Figure Joins Madame Tussauds Hong Kong
Thursday 27th April 2023
Madame Tussauds Hong Kong
What's New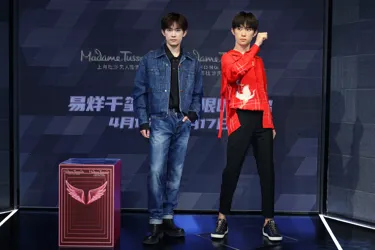 The brand-new figure of Jackson Yee in a stage costume will join Madame Tussauds Hong Kong from 28 April 2023 and meet guests at the Music Icons Zone. The young talent witnessed the debut of two of his brand-new figures earlier, he is also the first-ever millennium to have three different wax figures at Madame Tussauds.
Wax figures to indicate the highlights of Jackson Yee
Two brand-new figures have debuted - one of them is dressed in a bright red stage costume which Jackson wore during his 18th birthday dance performance stage while the other figure is portrayed with his character "Xiao Bei" in the movie Better Days. The two figures symbolise two diverse charismas of Jackson - gentle and audacious.
Jackson showed appreciation to Madame Tussauds when he first saw two new and lifelike figures of him. The two figures recalled his first figure unveiling ceremony when he was 18 years old. "My first figure was unveiled in 2018. Time flies – I am 22 years old now. I am so grateful to Madame Tussauds for creating three figures of me to state various important moments of my life.", Jackson Yee expressed during the interview.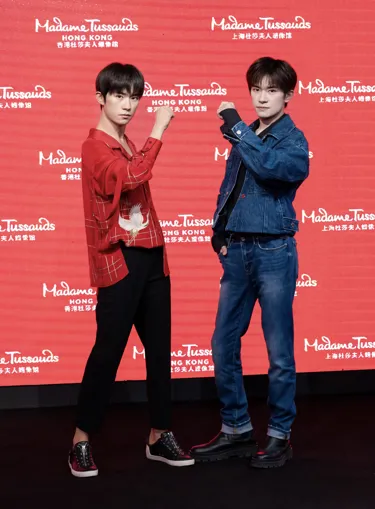 Figure to enter the Music Icons Zone
Jackson Yee's potential and impact have been proved by his breakthrough during his career, while Madame Tussauds plans to promote his positive image and dedication to the public. The new figure in a bright red stage costume will join the Music Icons Zone from 28 April 2023. Regarding the figure addition, Mr Eric Mak, General Manager of Hong Kong Cluster, Merlin Entertainments said, "We are seeing a growing potential among young artists with the addition of Jackson Yee's figure. Young talents' figures joining the attraction not only offer guests a sense of freshness but also an opportunity to enjoy more immersive and interactive installations." 
Madame Tussauds Hong Kong continues to amaze guests with new interactions
After the border reopens, interactions have been upgraded to welcome global guests to Madame Tussauds Hong Kong. The newly revamped Historical and National Heroes zone, new wax joiners and improvements in interaction have marked the next milestone of the brand. This time, the addition of the Jackson Yee figure has again highlighted the innovative brand image.
Learn More