Madame Tussauds Creates Third Wax Figure for JJ Lin
Monday 28th June 2021
Madame Tussauds Hong Kong
What's New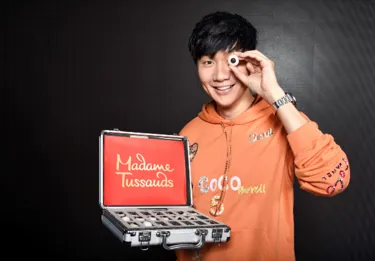 (Hong Kong, 28th June) Asia's top act, Lin Jun Jie (JJ) has been a renowned singer among Asia. With his gifted voice, multiple talents and incredible achievements, Madame Tussauds Hong Kong unprecedentedly invited JJ to tailor-make a whole new wax figure as the Asia first touring figure. The first stop for JJ's touring wax figure will be Hong Kong and other stops will be further announced. This marks JJ Lin's 3rd wax figure, with the first and second based in Madame Tussauds Singapore and Madame Tussauds Chongqing respectively. To record this remarkable moment, Madame Tussauds Hong Kong released a series of sitting photos in which has shown his friendly and whimsical side.
Finding the goals in life to scale new heights
Having stepped into the spotlight as a vocal artist for 18 years, JJ has achieved much success in his life – not only from his chart-sweeping debut "Jiangnan" to win the "Best New Artist" in Golden Melody Awards but also the recent "Best Male Mandarin Singer" in the same awards ceremony, as well as the Singapore Youth Award, he has made a name for himself in the Chinese pop scene among the three places across the Strait and Asia-pacific. In addition to music industry, he has also made marvelous achievements in hospitality and e-sports industry and is scaling new heights in his careers.
Extraordinary accomplishments begin with Madame Tussauds
The Start of Asia Tour For the First Time Ever
To be invited by Madame Tussauds for second time is definitely another recognition of his out-standing careers. The sitting took about 6 hours, but JJ was very excited even though this was the second time he participated in this. Being highly energetic and friendly as usual, JJ remained very cooperative and coordinated with the team. He expressed his high anticipations on this wax figure and pointed out that it will portray the most lifelike and perfect JJ we will ever see, which is truly one of the most precious milestones in life. He even mentioned this may be the first and only chance to take a picture with 'him' in concert costume, so fans must not miss this chance.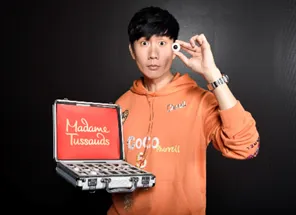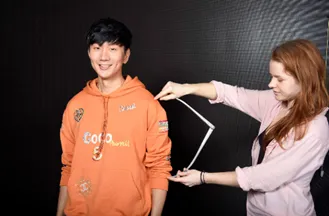 Ms. BoBo Yu, Head of Marketing of Madame Tussauds Hong Kong was very encouraged to see another superstar join the star-studded attraction after a long period of time. She also pointed out that many artists could not attend events in person due to the current pandemic, many fans have long been waiting to see their idols. The new wax figure will be unveiled on 6th July at Madame Tussauds Hong Kong. Fans who miss the Sanctuary concert can also take a picture with his wax figure during the finale period.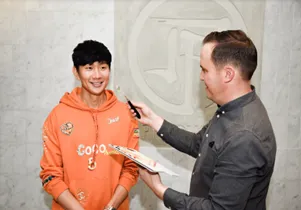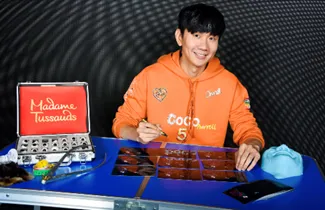 With the aim to let the fans closely interact with the idol in Asia Pacific, Madame Tussauds decides to debut its first Asia Travelling figure in Hong Kong. It will then be on travelling tour across other Madame Tussauds in Asia.
JJ's "Sanctuary Finale" virtual concert is about to start, the figure also represents JJ to begin his concert tours in Asia. The figure's outfit was donated by JJ so that fans can recall the memorable moments of the concert when they come to meet their idol in Madame Tussauds.