Unlocking Two Brand New Wax Figures of Jackson Yee Welcoming the Chic and Stylish Figure to Madame Tussauds Hong Kong
Friday 14th April 2023
Madame Tussauds Hong Kong
What's New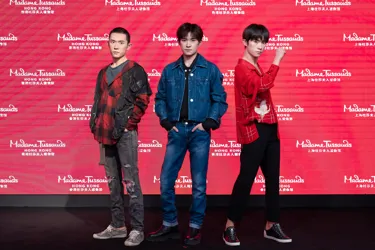 On 14 April 2023, Madame Tussauds Hong Kong and Shanghai joined together to unveil two brand new wax figures of the young talent Jackson Yee. This exceptional collaboration has marked various highlights of Jackson Yee's career with two unique and lifelike wax figures – Jackson's unstoppable charm on stage can be fully demonstrated by the figure in stage costume located at Madame Tussauds Hong Kong.
The unveiling of two figures illustrates transformation of Jackson at different stages
Two figures with one-of-a-kind charismas were unveiled this time. One of them is dressed in a bright-red stage costume which Jackson wore during his 18th birthday anniversary stage while the other figure is portrayed with his character "Xiao Bei" in the movie Better Days. The two figures symbolise two diverse charismas of Jackson – subtle and audacious, and honour the revolution of Jackson at different ages.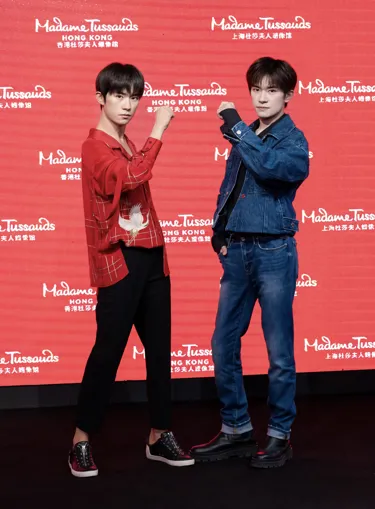 Ms BoBo Yu, Head of Sales and Marketing of Hong Kong Cluster, Merlin Entertainments, and Ms Fiona Yang, the General Manager of Madame Tussauds Shanghai, unveiled both wax figures with Jackson Yee. Jackson was delighted to meet both 18-year-old figures at the same time, "It is my honour to have three figures at Madame Tussauds to state various momentums of my life. I would like to thank them for this recognition."
2023 marks the 10th anniversary of Jackson Yee's debut. An exclusive customised Mini-me figure gift set was presented by Madame Tussauds to Jackson hoping Jackson to stay influential in delivering positive messages and energy. Madame Tussauds always aims to create famous and inspirational figures from diverse aspects for guests. The unveiling of two brand-new figures of Jackson this time also stresses the support and appreciation from the team towards youngsters.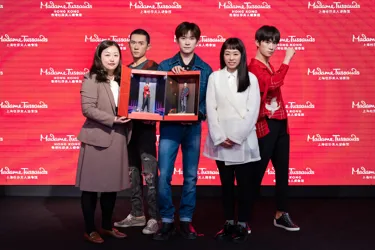 A limited-time display of three figures simultaneously; the latest upgrade of immersive experience at Madame Tussauds Hong Kong
 Jackson Yee's potential and impact have been proved by his breakthrough during his career, while Madame Tussauds plans to promote his positive image and dedication to the public. For this, Madame Tussauds Hong Kong and Shanghai hold hands together for an exclusive display of three of his figures at the Shanghai site from 15 to 17 April 2023. After the limited-time event, the figure with a bright-red stage costume will enter Hong Kong on a permanent display by the end of April. "Madame Tussauds as an internationally renowned brand, innovation and capability has been further emphasised with Jackson Yee's figures. It is believed that showing the uniqueness of talents with figures can offer a more immersive and unforgettable travel experience to guests.", commented Ms BoBo Yu.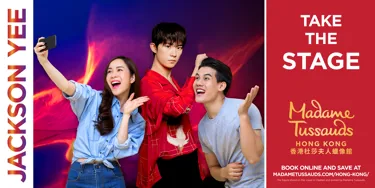 After the border reopens, interactions have been upgraded in order to welcome global guests to Madame Tussauds Hong Kong. The newly revamped Historical and National Heroes zone, new wax joiners and improvements in interaction have marked the next milestone of the brand. This time, the addition of the Jackson Yee figure has again highlighted the innovative brand image. Let's look forward to the coming surprise with the newly-added figure in April. 
Learn More