Welcoming Jackson Yee Two Figures to the Madame Tussauds Family Jackson Yee's Brand-New Figure to Join Madame Tussauds Hong Kong
Sunday 2nd April 2023
Madame Tussauds Hong Kong
What's New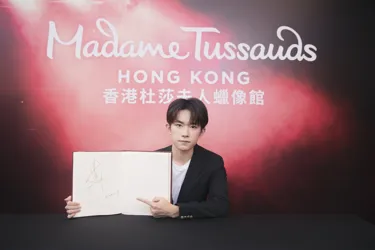 Shining on stages and screens, Jackson Yee is a bright youngster with multiple labels – he is well-known as an actor, a singer and a dancer.
Each figure Madame Tussauds created for Jackson comes with a different meaning to mark his notable stages in life. In 2019, the first-ever figure of Jackson Yee dressing in a stage costume has been unveiled in Madame Tussauds Shanghai. This time, Madame Tussauds Hong Kong and Shanghai launch two of his brand new figures to show his diversity at different stages. Thus, he has now become the first celebrity born after 2000 having three wax figures with diverse styles at Madame Tussauds.
During the 7-hour-long sitting process, Jackson was extraordinarily professional. His contribution was much appreciated by the Madame Tussauds sculpting team. Furthermore, the two figures show diverse charms and charisma. With the exceptional style, the figure at Madame Tussauds Hong Kong should be greatly anticipated.
Jackson Yee has demonstrated impressive acting skills in various movies and drama series, for example, Xiao Bei from "Better Days" and Li Bi from "The Longest Days in Chang'an".  Jackson successfully showed a mature side to the audience with the movie "Full River Red" directed by Zhang Yimou and released during the 2023 Spring Festival. Ever-outperforming himself, Jackson's achievements in the movie and music industry have been recognised with multiple awards. Moreover, he has contributed to public welfare activities such as environmental protection projects and education development for rural children.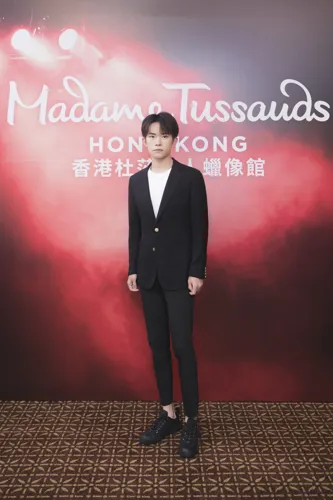 Mr Eric Mak, General Manager, Hong Kong Cluster commented that "Jackson Yee is always inspirational, no matter on stages or in daily life, especially when he strikes for his dreams. We hope our guests can see different aspects of Jackson Yee with these two figures."
Two brand-new wax figures of Jackson Yee will enter Madame Tussauds Shanghai soon. The figure at Madame Tussauds Hong Kong will join the attraction at the end of April, please follow our official social media platforms and discover more.