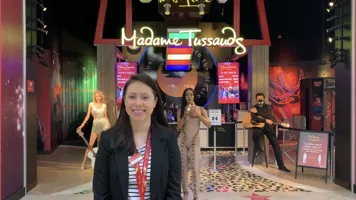 Learn about Madame Tussauds
Take a virtual musical journey through time alongside a memorable cast of musical greats from the worlds of country, pop, rock, jazz ,gospel & blues. Learn about the history of Marie Tussaud and the art of wax making that remains much the same for the past 200 plus years.
Interested in learning more? We've provided downloadable worksheets that are perfect for Elementary and Junior High school students. Test your knowledge by taking a fun quiz or complete a word search that includes celebrities featured at our music-themed attraction.
Ready To Book?
If you are interested in booking a group visit please complete our short inquiry form and a member of our team will be in touch to discuss availability.