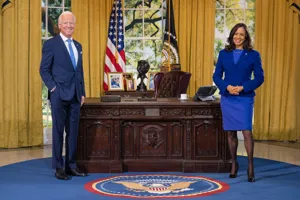 The President & Vice President Will See You Now...
Guests can get up close and personal with President Biden and Vice President Harris in the all-new Oval Office Experience!
With visits by administration invite only, the world's greatest wax museum offers you an interactive alternative– the nation's only re-creation of the President's current Oval Office.
QR codes accessible via mobile device invite you to explore the carefully chosen details and designs in Joe Biden's office, making history come alive (and not in a boring old textbook).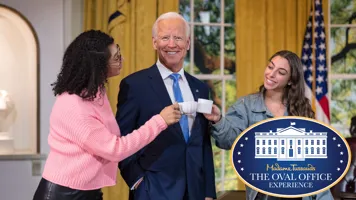 Explore Joe Biden's Oval Office
Designed with notable attention to detail, the Oval Office replica features the classic Resolute Desk, Biden's blue rug with the Presidential Seal and gold drapes, framed personal family photographs, a bust of Mexican-American civil rights activist and labor leader Cesar Chávez – sculpted by a Madame Tussauds studio artist, a genuine Cross Century II rollerball pen – the exact model that Biden used to sign his Inaugural Day proclamations, and more! What will you find inside?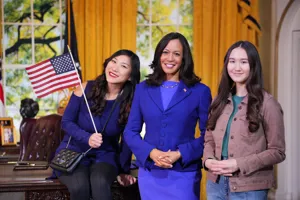 Meet American Her-story: Kamala Harris is the First Vice President to be Immortalized by Madame Tussauds
So many firsts! Not only has Kamala Harris made history by becoming the first woman, first black person, and first Asian American Vice President, but she is making history yet again...
It's a longstanding tradition for Madame Tussauds to create a wax figure of each U.S. president, but it's an honor that has never-before been extended to the Vice President, until now!