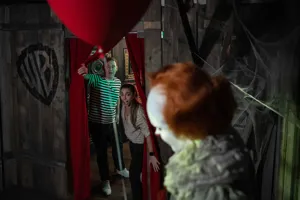 Enter if you dare!
Come face to face with Warner Bros. Icons of Horror at Madame Tussauds New York. Plunge into chilling scenes of some of the most classic horror films ever released by Warner Bros. and New Line Cinema! For the first time ever, Annabelle and The Nun from "The Conjuring Universe", Regan MacNeil from "The Exorcist", and Pennywise from "IT" will bring life to all four films under one roof. It's time to face your fears!
Warner Bros. Icons of Horror at Madame Tussauds New York is included with every admission ticket.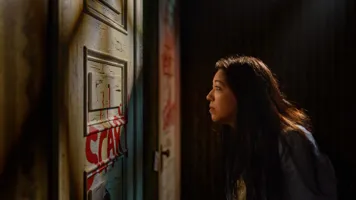 It's Time To Face Your Fears
Find the experience at Madame Tussauds New York 8th floor.
Featured in the Warner Bros. Icons of Horror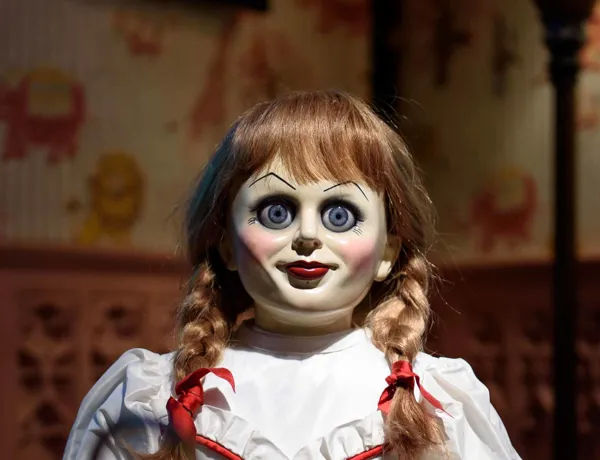 Annabelle
Capable of unspeakable evil, Annabelle is a rare vintage doll in a pure white wedding dress who was crafted by a dollmaker for his little girl…before taking possession of that little girl's soul. Inspired by a real artifact locked up in the Warrens' occult museum and blessed twice a month by a priest, Annabelle made her film debut in New Line Cinema's and Warner Bros. Pictures "The Conjuring", and has gone on to star in three terrifying Annabelle films.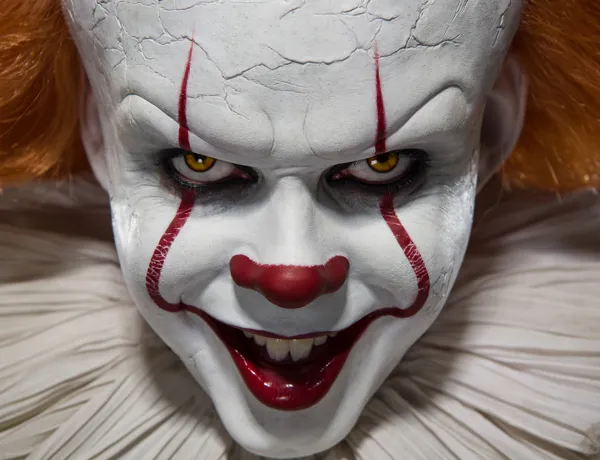 Pennywise
For as long as Derry, Maine has existed, it has been the hunting ground of Pennywise, a deadly, shape-shifting clown, who emerges every 27 years to feed on the terrors of its chosen prey: Derry's children. Having faced it down once before as kids, the members of the Losers' Club swear a blood oath to destroy the pernicious evil that nearly annihilated the town. From the seminal Stephen King novel, Pennywise came to life in New Line Cinema's and Warner Bros. Pictures hugely successful films "IT" and "IT Chapter Two".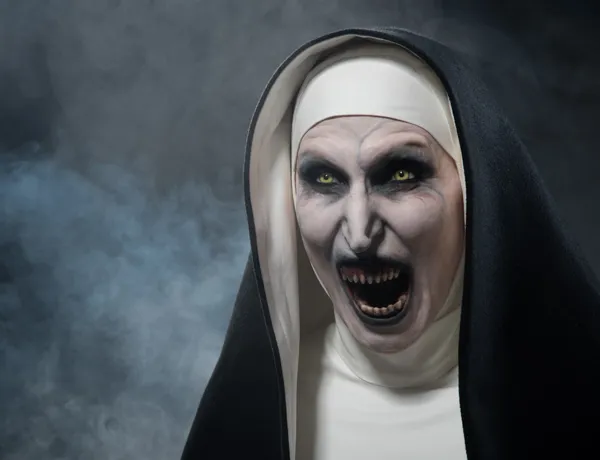 The Nun
A malevolent force that takes the form of a nun, the demonic Nun Valak haunts a cloistered abbey in Romania, mocking the faith of a young novitiate on the threshold of taking her vows and a priest with a haunted past in New Line Cinema's and Warner Bros. Pictures The Nun. But before this epic battle of good vs. evil, the blasphemous entity plagued paranormal investigator Lorraine Warren's visions and filled her with dread in "The Conjuring 2".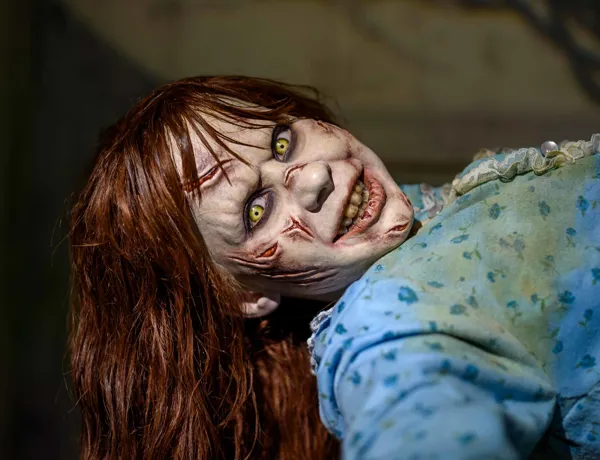 Regan MacNeil
Shy, diffident 12-year-old Regan MacNeil is living with her mother in Georgetown, a suburb of Washington DC, when she begins exhibiting strange physical and behavioural changes. Soon the devoted child is clearly possessed by the devil—spouting obscenities, speaking in tongues, levitating, telekinesis and spewing vomit—and only a deadly exorcism can free her from the evil within. Based on the book by William Peter Blatty, "The Exorcist" is one of the most critically and commercially acclaimed horror films of all time.
Experience restrictions
Warner Bros. Icons of Horror is a dark area with special effects that some may find distressing. Recommended age is 13+ to enter this area.​
For your safety we do not recommend you enter if you have any of the following medical conditions:
High blood pressure or a

 

heart condition​
Sensitivity to atmospheric effects
Are affected by loud noises ​
Are affected by flashing/strobing

 

lights​
Sensory sensitivities​
Pregnancy​
A bypass is available.