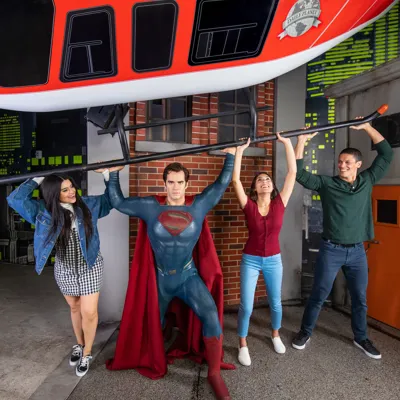 Take a Look!
Be transported to the streets of Metropolis and Gotham City for an experience that will BLOW. YOUR. MIND!
FAST! Be a superhero at lightning speed with the Flash! Think you've got what it takes to wield the power of Wonder Woman's wrist gauntlets? Can you harness the power of technology with Cyborg to locate a top secret device? Can you muster the strength to help Superman lift a REAL helicopter? Will you act fast enough to summon Batman into battle? Can you dig deep and help Aquaman harness the powers of the sea? Impress your friends and family as you show your bravery and conquer each challenge.
Check out all the interactives with your favorite superheroes at the new Justice League: A Call For Heroes experience at Madame Tussauds Orlando.