5 Unusual Things To Do in Sydney
Friday 17th January 2020
sydney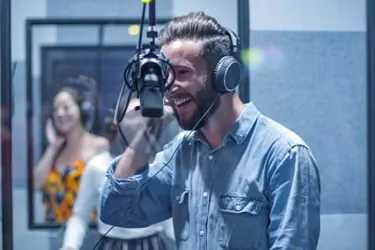 You already know about the big sights of Sydney, but this glittering city holds many hidden treasures. Here are some of the more unusual things to do in Sydney.
Floating Forest 
In a hidden bay on Sydney Harbour, there's a small collection of shipwrecks. The rusting hulls lie half-submerged with their keels stuck in the mud. For decades, these unlucky tubs have laid quietly in their final resting place, but nature always has the last word, and they've become the anchor point for a small forest! The sight of full-sized mangrove trees spilling over the sides of a cargo freighter is amazing! Search SS Ayrfield to find them, in a bay off Wentworth Point, near the site of the 2000 Sydney Olympics.
Madame Tussauds Sydney 
Spotting celebrities in Sydney is not unusual. Sometimes you'll bump into someone famous while getting your morning coffee. But there's one place where the celebs gather, and it's a bit on the unusual side – because they're all made of wax! Madame Tussauds Sydney is full of incredibly realistic figures of famous people. So lifelike, you might find yourself starstruck. It's the weirdest feeling! And it's a whole lot of fun. Pose for pics with your favourites. See how many people you can fool on Facebook with your celebrity encounters. Belt out a tune in the MTV Recording Studio, and hang out backstage with Taylor Swift and Adele. Sports nuts can meet their idols and compare scores. And all your Marvel heroes are on set, so you can cast yourself in the leading role.
Sydney Seal
Now here's a local celebrity who's not made of wax. Meet the Sydney Seal! Known as Benny (named after his hangout at Bennelong Point), he's a Long-Nosed Fur Seal who happens to hang out on the steps of the Opera House. As you do, right? I mean, that view! Benny likes to soak up the sun, posing with his long nose pointing adorably into the air. But like any true celeb, he prefers it if you keep a respectful distance. Benny is a local legend, and perhaps the only Sydney celeb who can wear fur and get away with it!
Underwood Ark
Street art should always be surprising. Turn a corner, and something catches your eye – like the hanging birdcages of Angel Place, their wireframes outlined against the sky. Or, head to Dalley Street (off George) to see Underwood Ark, where an entire tree hangs above the laneway. Artist, Michael McIntyre, created the installation to symbolise an ark, floating where a stream once ran. It's a tribute to the local Gadigal people and a nod to the colonial boat-building activities that took place in the area.
Shark Diving
Not much in life comes with a guarantee, but at SEA LIFE Sydney Aquarium, you're guaranteed a close-up encounter with sharks. You could watch them through the glass or dive in with them! Come on; you know you want to do this! If you prefer penguins (tough choice), go and meet the King and Gentoos living a life of icy luxury. A Penguin Passport gets you onto the ice, talking with the keepers and meeting the birds face to face. What a brilliant and unusual experience!