7 Fun Things to do Inside Sydney's Madame Tussauds
Thursday 31st May 2018
things to do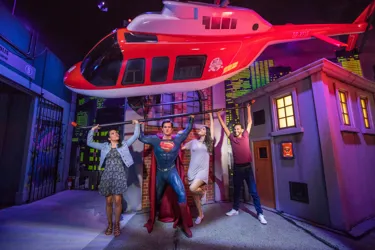 #1 GIVE A HEMSWORTH (OR TWO) A KISS
Who's your favourite Hemsworth? Frankly, it doesn't matter, because we have both Liam and Chris Hemsworth waiting for you! So, pucker up ladies (or gents), because you can get up close and personal with all of our wax figures. That's right, you can touch them until your hearts content. Why not take the opportunity to capture yourself with your arms around your favourite celebrity, perhaps Justin Beiber? Sshh - your friends never need to know it wasn't actually them in the flesh.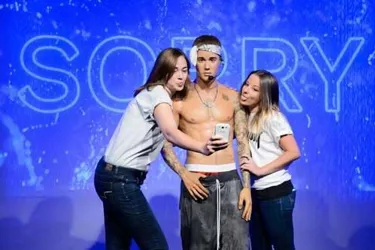 #2 TAKE A SEAT WITH THE ROYAL FAMILY
Plonk yourself down on the royal throne for a great photo opp between Her Royal Majesty the Queen of England and Prince William and Kate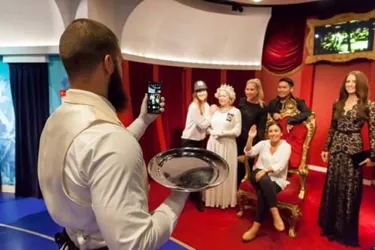 #3 RECORD A COVER SONG
Fancy yourself as a bit of a pop start or rock legend?  Then you'll love our new MTV Experience where you can grab a mic in one of the recording booths and record a song by Adele, Michael Jackson, Taylor, Kylie, Lady Gaga or John Farnam!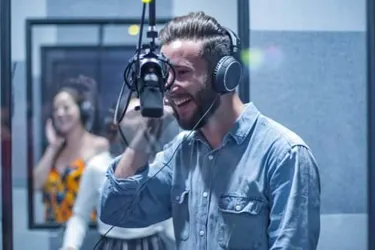 #4 ACCEPT AN MTV AWARD
After you've laid down your track you can transport yourself to a live music festival with our virtual reality experience, where you can even take a picture with a life size MTV award.  Get your acceptance speech ready!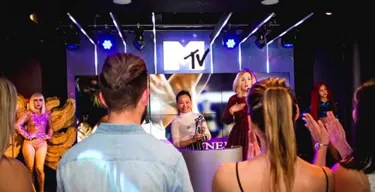 #5 HANG OUT ON THE CEILING WITH SPIDERMAN
Get your Spidey senses going in our new Marvel Zone. We've created an upside down set for an awesome photo opp  - simply strike a pose next to Spiderman and then flip your picture and it will look like you're hanging out on the ceiling with him.  Cool huh?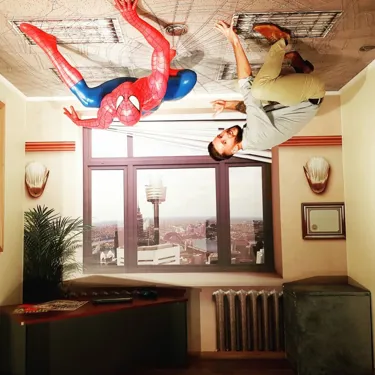 #6 POSE FOR A COSMOPOLITAN COVER SHOOT
For all you fashionista's out there, you can now enjoy our Fashion Week experience all year round.  Give yourself a digital makeover before strutting down the catwalk and posing at the end with your favourite star for the cover of Cosmo. You will receive your cover pic which you can choose to share on social media using our very own hashtag, #TussaudsFashion
#7 HELP JUSTICE LEAGUE SAVE THE WORLD
Our new Justice League zone opens on 30th June 2018 and we could not be more excited! While each character has their own unique space, you will work your way through the streets of Metropolis and Gotham City, on a mission to help them save the world!  Are you brave enough to join the ultimate battle? Do you have the strength to help Superman lift a real helicopter? Will you be fast enough to summon Batman into battle?