Celebrity Lockdown Looks!
Monday 5th July 2021
fashion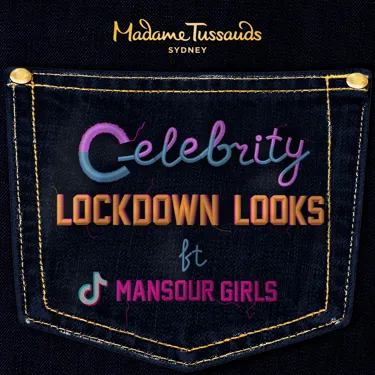 Who said you can't feel & look fabulous at home?
It's time for you to rediscover your inner fashionista with our "Celebrity Lockdown Looks". 
This week we have challenged @MansourGirls to create fabulous lockdown outfits inspired by our 5 most fashionable figures! With new looks every day, stay turned to our socials & head over to our TikTok accounts @TussaudsSydney and @mansourgirls for the big reveals.
PLUS! We are challenging all of you to get involved on TikTok and duet us to show off your fashionable looks (don't forget to tag us!).
Stay tuned to this page for daily updates.