Cool Things To Do in Sydney to Get Inspired
Tuesday 28th January 2020
sydney, things to do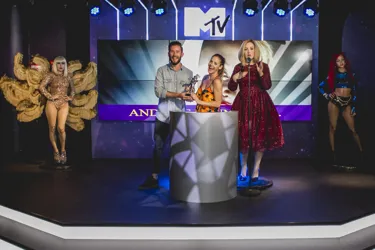 Learn something new. Meet motivational people. Engage in interactive art. When you need that extra spark in life, here's one surprising place with cool things to do in Sydney.
Walk Amongst Leaders
Knowing about people who've changed the world is one thing, but seeing them in front of you is a whole different experience. There's a stronger sense of connection – you're more likely to be moved by their presence and power.
At Madame Tussauds Sydney, you can get up close to impressive celebrity wax figures like spiritual leader, Dalai Lama, the world's most famous nerd, Albert Einstein, and Australia's first female Prime Minister, Julia Gillard. There are many more inspirational local and international figures, with fascinating facts about their lives to discover. Perhaps you'll walk away wondering how you can show up as a leader in your own life.
Find Your Muse
Who fires up your imagination? Who do you want to emulate? Is it supermodel and businesswomen, Miranda Kerr? The animal-loving explorer, Steve Irwin? Or femme fatale must-meet, Marilyn Monroe? Or will you be most inspired by the man awarded the Companion of the Order of Australia (the country's highest honour!), Victor Chang, a most gifted heart surgeon. From the music industry to science fields and beyond, you'll no doubt find your coolest idol at Madame Tussauds Sydney.
Meet Sport Heroes
Come and feel the adrenaline rush of meeting legendary male and female athletes, from Olympic medalists to Aussie cricket stars. Do you know the story of Cathy Freeman? Hang out with Tim Cahill and size up to Ian Thorpe. Did you know Thorpey had an allergy to chlorine as a young child? And he still went on to do what he did! #inspired. You even get to pose for a race against hurdles champion, Sally Pearson!
Let Loose and Lighten Up
As you probably guessed, Madame Tussauds Sydney is the place for 'oooh!' 'aaaah!' and 'haha!' So get out from behind your screens, reconnect with mates and feel alive. Role-play, improvise, dance (yes, dance!), have interesting discussions – and take loads of silly selfies. Think like a child; scheduling unstructured play is essential for the soul. There's an element of surprise around every corner at Madame Tussauds Sydney. Exploring the unknown is a great way to feel newly inspired. Rule #1: be open!
Get Creative Juices Flowing
Madame Tussauds Sydney is a world-class interactive attraction. So it's not just for viewing pleasure, there's a strong participation aspect that's heaps of fun. Dress up like The British Royal Family, do your best Adele behind the mic impression, and save the world with the awesome Justice League team. It's a unique space to exercise your brain and body. The movement will move you; allow yourself to think big. Bring a notepad and jot down new ideas and dreams that'll inevitably spring from the experience.