Do you know Sydney's most poorly-mannered local?
Thursday 5th September 2019
sydney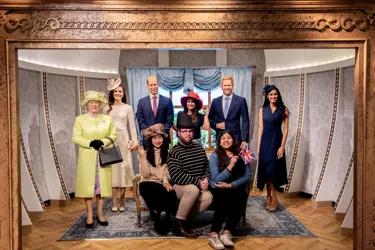 Madame Tussauds Sydney has set Sydneysiders on a quest: is your mate Sydney's most uncouth local? You know the type - they're a bit rude in public, have a bit of an unfiltered mouth, can't eat without making a mess, and you're constantly face-palming or eye-rolling in their presence!
To celebrate the recent launch of the brand new Royal Experience, featuring the Duke and Duchess of Sussex, Madame Tussauds Sydney together with the Australian School of Etiquette will aim to transform one 'friend in question' with a special etiquette masterclass fit for a Royal!
The competition calls for Sydneysiders to nominate a 'disastrous' friend in need of an etiquette overhaul! Perhaps they have an important interview coming up, are meeting the future in-laws for the first time, or simply need to learn how to 'human' a bit better!
Entrants are encouraged to tag their friend in question in the comments section of Madame Tussauds Sydney's official competition video on Facebook or Instagram, sharing their best (or, worst!) story proving why their ill-mannered friend is in major need of a lesson in manners! Bonus points for visual evidence!
The (likely in denial) winner will win a one-on-one class with Director of the Australian School of Etiquette, Zarife Hardy, at Madame Tussauds Sydney. As part of the masterclass, they will learn correct table manners, how to appropriately address others, as well as other socially-acceptable behaviours and language.
The search for Sydney's most unruly friend opened at 10am on Thursday 5th September and closes at 11.59pm on Thursday 26th September. Winner to be contacted privately on Friday 27th September.