Ever Wanted To Steal A Kiss From The Charming Matty J? Here is your chance…
Thursday 21st September 2017
ar experience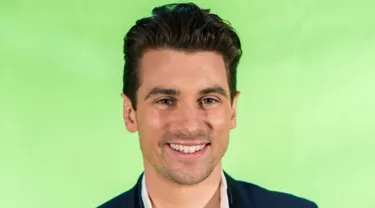 From 4th October, Madame Tussauds Sydney is inviting guests on a one-on-one date with the much-loved, 'Matty J' in a new augmented reality (AR) experience. The new state of the art feature is a first-of-its-kind at the Sydney attraction and forms part of the all-new PARTY experience.
As part of the AR experience, guests can interact with the hottest man of the moment, Matty J in a physical, real-world environment. Everyone is invited to take a seat on the couch, steal a kiss and even take home a photo of their special date!
"I'm beyond excited to be working with Madame Tussauds Sydney on this new and interactive experience. It's not every day that you get to be part of such a unique initiative with a prestigious global brand. I can't wait to launch my very own augmented reality experience," said Matty 'J' Johnson.
"Everyone is invited to have a meet-and-greet with virtual me, in real-time and take part in our very own photoshoot in the new PARTY experience."
Once the date is over, guests can enjoy the rest of the VIP Pontoon Party and dance away to the beats of Australia's hottest DJ with the perfect backdrop of Sydney's iconic Harbour.
"It's an exciting time for Madame Tussauds Sydney as we continue to evolve the brand and introduce real-world elements that transport our guests into the future of technology. In addition to working with the most innovative technologies, working with Australia's latest and greatest talent, has been really exciting," said Mark Connolly, General Manager of Madame Tussauds Sydney.
"After listening to the feedback of our guests, we wanted to launch an interactive experience featuring the much-loved Matty J. We're delighted to have him on board, and look forward to giving the public a truly unique and memorable experience."
The new experience is totally immersive by means of visual, auditive and haptic (touch) stimulation, so the constructed reality is almost indistinguishable from the real deal. You're completely inside it.
Guests will also be able to rub shoulders with celebrity socialites at the bar, take a 3D GIF with A-listers before stepping into the exclusive DJ booth and controlling which tunes will spin. Beyond the pontoon, watch as fireworks erupt over Sydney Harbour Bridge in line with your own hand motions!
From posing with the stars and experiencing the all-new interactive features, Madame Tussauds Sydney is open daily from 9.30am and promises start-to-finish fun for the whole family in the heart of Sydney's CBD in Darling Harbour.
There's just one thing missing – with the final rose well and truly gone, this party is B.Y.O.R (bring your own rose that is!).