Fashion Fun! A Quick Sydney CBD Shopping Guide
Monday 9th December 2019
fashion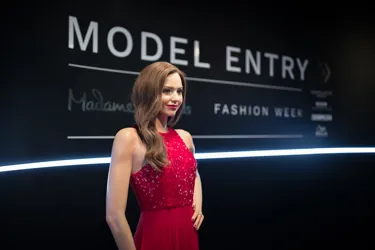 Fashionistas – grab your friends and hit the fashion hotspots with our Sydney shopping guide.
Bondi Markets
Let's start in the east, at Bondi Beach, where the Bondi Markets help locals ease into Sunday with the most chilled out markets in Sydney. There's a serious beachside vibe,  with surfers, mums and designer pups stretched out on the grass. This is your place for all things organic, vegan and hand-crafted. Browse the stalls for natural skin care products, on-trend artwork, summer fashion, hats and bric a brac. If you're not sure what to buy, get some inspo from the passing parade of fashionable locals. Sundays 10am till 4pm at Bondi Beach Public School, opposite the beach.
Glebe Markets
What Bondi Markets has in style, Glebe has in personality. It's the funky younger brother, and alternative is the major flavour. Find pop culture prints and Miyazaki-inspired t-shirts, vintage Doc Martens and unusual ceramics. The focus is on recycled clothing and retro fashion, so you're guaranteed to pick up a bargain here. What you save on your purchases, you can throw into the guitar case of the live musicians who entertain the crowd each week. Saturdays 10am till 4pm at Glebe Public School.
QVB
The Queen Victoria Building was the site of the original Sydney Markets, so it's always been a beacon for shopping. It was built at the end of the 19th century, at a time Sydney was struggling and the enormous project helped many craftsmen and builders get back on their feet. It's an exquisite building, with an atrium running from the colourful tiled floor to the cavernous green dome in the roof. Between the two, over 160 stores house local Australian designers and major internationals. Here you'll find evening wear, shoes, jewellery and high-end labels. Stroll from floor to floor or take the old-fashioned cage lift between levels. When it's time for a break, head to the grand tea rooms at the top!
The Strand Arcade
The Strand Arcade is one of Sydney's finest examples of architecture, built during Queen Victoria's reign. Step inside to escape the sun's glare, and you'll feel like you've stepped back in time. Stylish boutiques line the arcade over several levels; tailored suits, hats, bridal gowns and diamond rings. The leather goods are definitely worth your attention. The Strand is grand, but small enough to guarantee personal service in the stores. You can imagine how exciting it must have been for Sydneysiders when it was built. One retailer has made the arcade home for decades – The Nut Shop, which has traded its sweet treats since the 1930s.
When You've Got It, Flaunt It
Now you've discovered Sydney's favourite fashion, meet the beautiful people who wore it best, like Elle MacPherson, Megan Gale, and Miranda Kerr. Step right this way, to Madame Tussauds Sydney, where it's always Fashion Week in the fashion zone. Take your seat in the Hollywood-style dressing room and explore new looks with a digital make-over. Get runway-ready with gorgeous fashion pieces from Myer. Yes, you can really try them on before strutting down the catwalk!  Dress up, strut your stuff, and strike a pose with Megan, Miranda and Elle. Hello, major photo opportunity right here! Don't forget to hashtag #TussaudsSydney.