For a Limited Time Only - Get Your Hands on Bieber!
Thursday 9th February 2017
justin bieber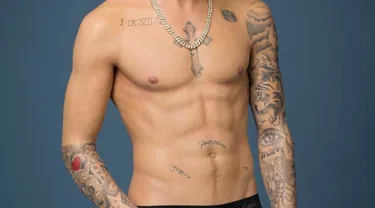 Ready to visit?  Our cheapest online tickets start at $28 per adult and our best value tickets are the Sydney Attraction Passes.  You get get up to 5 attractions for $70 per adult - that's just $14 per attraction!
Read on for more information about Justin!
Ahead of his sold-out Sydney concert, we are not saying 'Sorry' with the highly anticipated arrival of Justin Bieber's brand-new wax figure for a 'One Time' appearance in our A-List Zone from 15 February.
Modelled off his show-stopping look from his 'Sorry' rendition from his Purpose World Tour, the brand new 'Wet Look' version of Justin Bieber's wax figure features a shirtless Biebs with washboard abs and trademark tattoos – all which took a team of expert Madame Tussauds artists and sculptors more than four months to perfectly recreate.
The carefully restyled figure also features Justin Bieber's signature drop-crotch shorts, white sneakers and bandana, adding to a look that is sure to mean there is more than just 'One Less Lonely Girl' in town when the wax figure of one of the world's best-selling music artists hits the shores of Australia.
Known for musical chart toppers including 'Baby' and 'Cold Water', Justin Bieber's wax figure will go on display alongside the younger, original wax version of the international pop sensation, as he keeps 'Company' with the famous wax faces of some of the world's biggest stars.
Beliebers only have a limited time to snap a selfie with, hug or even steal a kiss from Justin Bieber's wax figure before he jets off to another Madame Tussauds location around the globe.
Whether you have a ticket to his Sydney concert or just missed out, Madame Tussauds Sydney is the only place in Sydney where Beliebers can come up close to Justin like never before for the new interactive experience, where ab touching is a given not an option!