Glow Like Zendaya
Wednesday 16th June 2021
fashion, Zendaya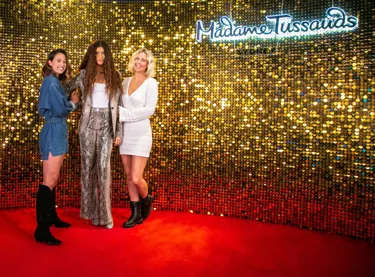 To celebrate the arrival of Zendaya at Madame Tussauds Sydney and her status as a global role model, the Girls Who Glow double act, Liv Phyland and Teigan Nash, are hosting an intimate and one off 'Glow Like Zendaya' Masterclass these school holidays. 
Zendaya fans and anyone looking to celebrate self-love, kindness, and positivity is encouraged to enter via the form below. 
What will you win?!
There are 12 places to be won and each winner will receive: 
Exclusive entry to Madame Tussauds Sydney on Friday 2 July 2021 
One spot at the Glow like Zendaya masterclass hosted by Olivia Phyland and Teigan Nash on Friday 2 July (5pm-6pm)
If accompanied by a parent or guardian, the parent or guardian is provided with entrance to Madame Tussauds Sydney for the duration of the Glow like Zendaya masterclass
Terms & Conditions
Entries open Monday June 21 2021 and close Sunday June 27 2021. 
Participants must be over 16 and be able to show this on request. If participants under 16 win – they must be accompanied by a parent or guardian
Full Terms & Conditions here 
 ENTER HERE!