Greg Inglis' Figure Comes To Life
Monday 7th March 2016
greg inglis, figure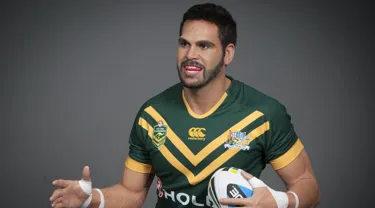 Boo! To launch his world first wax figure at Madame Tussauds Sydney, Greg Inglis made his way to our attraction to scare some of our guests.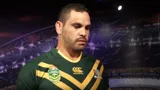 Our studios team started off by preparing Greg to look the part with a few touch ups before heading into the all new Sports Zone to pose as his wax figure. Soon enough the first guests go to take a selfie with Greg and bam - they get a fright!
When Greg Inglis met his wax figure for the very first time, he commented, "Coming face-to-face with myself in wax form was a very surreal moment for me – it's an incredible honour. The team at Madame Tussauds has done an outstanding job to make my wax figure look as lifelike as possible."
Greg was a great sport on the day and the guests had a great once in a life time experience. How many people can say they have been pranked by an NRL star?
Don't miss out on seeing Greg Inglis' wax figure at Madame Tussauds Sydney!
Book Now