Guide to Sydney: Best Places to Meet Locals & Travellers
Friday 1st November 2019
things to do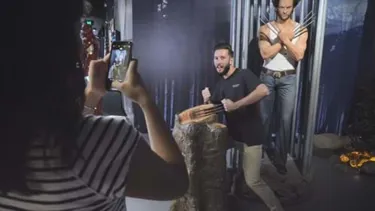 From bustling markets to fun exhibits, this list will guide you to the best places to spark up a conversation and meet friendly faces in Sydney.
Weekend Markets
If the idea of fresh produce sets off your cravings, head to one of Sydney's fresh food markets. Every Saturday, at Orange Grove Public School, stalls and stands burst with rainbow-coloured fruits and vegetables. The leafy greens are so vibrant; they look like they're still growing. For one the best places in Sydney to grab a bargain, head across to Glebe Public school on a Saturday. Here you'll find a showy array of bric-a-brac; from vintage Doc Martin boots to old records and new season garden plants. This market is popular with uni students from nearby Sydney University. So, for a guaranteed way to find yourself in conversation – grab a snack and sit under a tree.
Walk This Way
Wandering the streets and parks of Sydney is a great way to meet others. Choose a walk that's not too strenuous, because you'll need your breath to chat! The Royal Botanic Gardens are a top pick, with many beautiful flowers and plants to admire with other tourists and locals. The path between Cremorne Point and Chowder Bay is another winner; incredible city views, and plenty of coffee stops (and ferry wharves should you choose to exit the walk early.) Another option is to go for a stroll, anywhere along the clifftop walk between Bondi and Coogee. There are many viewing points overlooking the ocean. And depending on the time of year, you might spot migrating Humpback whales. What an ice-breaker!
The Hills are Alive
Surry Hills is Sydney's hub of cool. You'll see all types here, hanging out in cafes, queuing for gelato or crowding around the pubs and bars. It's a sweet spot for walking the streets and getting a feel for Sydney's people. Take a seat in a cafe, read through the paper, and strike up a conversation with a local. The Sydney cafe scene is friendly; all it takes is a hello and a smile, and some banter will follow. Many cafes have share tables, where different people or groups can share a space. Join the conversation of others at your table; ask a few questions, and you'll have an instant guide to Sydney.
Madame Tussauds Sydney
Spontaneous conversations happen when people share an experience, so Madame Tussauds Sydney is a natural place for a chat. With incredibly lifelike wax figures of famous actors, musicians and other celebrities, there's a lot to talk about! If music's your thing, check out the stars in the MTV Zone, like Taylor Swift and Keith Urban. Try your hand at recording a song in the studio! Everyone loves Superheroes, so head into the Marvel Zone to meet your favourites, and you're sure to find others doing the same. A great ice-breaker is to offer to take someone's photo for them. Families and couples will love you for it – it's so much better than another boring selfie! Sporting stars are always a good topic of conversation. Compare your favourites, and talk scores and statistics, as Sir Donald Bradman watches on. When everyone is admiring the same things, it's easy to make instant friends.