How To Ring In The New Year in Sydney
Friday 27th December 2019
new years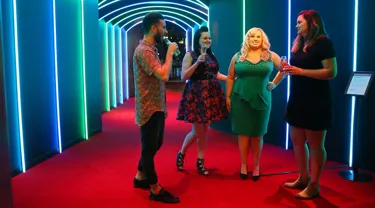 Hanging in the Emerald City over New Year? Read on for hot tips on things to do in Sydney on New Years' Eve and Day.
Top Views
There are two things Sydney does beautifully… New Years' Eve fireworks, and harbourside parks. There are stellar viewing spots from pretty much anywhere on the harbour. Popular spots like North Sydney and Balmain fill up fast, so check the City of Sydney Council website for ticketing and road closures. Once you find your spot, guard it with your life! It will be worth it, to see rockets hurtling upwards and exploding in so many neon colours and patterns. If you'd rather not do the 'crowd' thing, leave the CBD altogether and check out the New Years' Eve celebrations in Parramatta, the true 'centre' of Sydney. Closer to the coast, the beaches get in on the act; Dee Why sets off a beautiful display over the ocean.
Family Fireworks
See the main show from a different angle, with a free New Years' Eve event at Cockle Bay next to the CBD. It's a great spot to watch the fireworks from the heart of the city. What a display! Pyrotechnics launching from buildings and barges; reflected in the glass office towers and calm waters of Darling Harbour. While you can't see the bridge from here, there's still so much to enjoy. The atmosphere is electric, with a friendly crowd and a collective sense of anticipation. It's a perfect way to usher in a very Sydney New Year.
Day Dipping
Fresh from celebrating, you'll need a pick-me-up. Sydney does this better than anywhere, with literally hundreds of places to jump in for a refreshing swim. The ocean pools at the beaches are an excellent place to start. Lake Parramatta is a local secret, and Manly Dam too – both freshwater options, ringed by beautiful trees and sandy shallows for splashing. Plan a family hike to one of the forest pools in the Royal National Park, such as Karloo Pool. Or, experience a classic Sydney vista from MacCallum Pool on Cremorne Point. Take the ferry from Circular Quay. And of course, there's always the beach. Pick one – they're all great. Favourites include Tamarama for people-watching, family-friendly Manly, and Bondi for fame-factor.
New Year, New Laughs
Speaking of fame, they say you should make New Years' resolutions, right? Well, how about becoming more prosperous, more beautiful or famous? A legend on the sports field or just to have more fun? Start the year with a visit to Madame Tussauds Sydney. Spiderman is waiting in the Marvel Zone, Taylor Swift in the MTV Music Zone, and you might even discover your inner superstar in the recording studio! Laugh with Rebel Wilson and check out the biceps on the Hemsworth brothers. Meet the amazing likenesses of all your favourite celebs, and find out the true stories of their lives. Madame Tussauds Sydney is a fun way to start the year, and you'll get tonnes of great pics. 'Hey everyone in my social feeds, look who I hung out with on New Years' Day!'