International Dog Day
Thursday 22nd August 2019
dogs, royal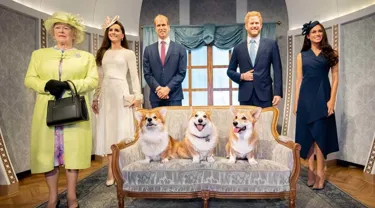 August 26th is International Dog Day and for one day only, we are giving guests the opportunity to meet and capture the perfect Royal selfie alongside three adorable corgis and the Queen as they join the Royal Academy. 
Mark Connolly, General Manager said, "We're finally completing the Queen's signature look with the addition of three adorable corgis that will be in the attraction to meet and greet guests on the morning of International Dog Day."
While it's understood that the Queen no longer has any corgis of her own, she's been a proud owner of the breed since she was just seven years old. Our team thought that International Dog Day would be the perfect day to recognise and honour the relationship between the Queen and her favourite furry friends - known for their affectionate disposition, loyalty and high intelligence.
Come down and meet Aflie, Bentley (@atailoftwocorgis) and Codger (@Codger.federer) before posing for the most PAWfect Royal Portrait!
The corgis will be out for guests on Monday August 26 between 10-11am and 12-1pm… don't miss out!