International Wheelchair Day
Sunday 26th February 2023
madame tussauds sydney, International Wheelchair Day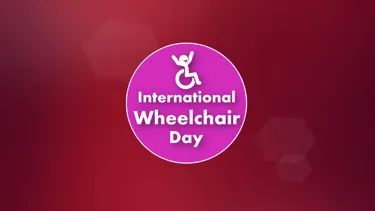 To celebrate International Wheelchair Day on March 1st, Merlin Entertainments is offering free entry across all of their Australian and New Zealand attractions to mobility device users and their carers.
Between Wednesday 1st – Saturday 5th, Madame Tussauds Sydney will be offering Free Entry + Free Carer (up to two carers) for any guests in a wheelchair or mobility aid. Plus, on International Wheelchair Day itself, we will be opening our doors one hour early from 9:00AM for guests in a wheelchair, and associated carers to enjoy the attraction. Timeslots are limited to please ensure you book early to avoid missing out on this early opening.
"Over recent years we have been working hard to make all of Merlin Entertainments' attractions as accessible as possible as we believe everyone, including people with diverse needs, should be able to enjoy magical moments. Some of the ways we strive to achieve this is by ensuring our staff have the right training, by continuing to look at how we provide the most accessible environments and making information available to guests ahead of their visit to help with planning," said Ian Wood, Regional Director of Merlin Entertainments Australia and New Zealand.
Ian continued, "To recognise International Wheelchair Day we are delighted to offer free entry to mobility device users and their carers to the ten wonderful attractions we have around Australia and New Zealand".
We always welcome feedback on how we can improve our attractions to be more accessible for all our guests. We'll be reaching out after your visit with a survey to understand more about your experience with us and how it could be improved in the future for guests requiring a wheelchair or mobility aid. We'd really appreciate you taking the time to complete.