Madame Tussauds Sydney Unlocked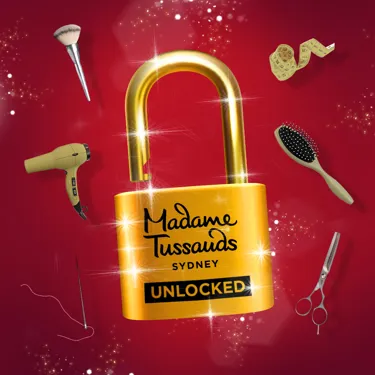 This week step behind the red curtain as we take you behind the scenes with 'Madame Tussauds Sydney Unlocked'. 
From the comfort of your own home, each day learn about the ins and outs of making a wax figure - from colour matching and painting the skin, all the way to their fabulous wardrobe!
This weeks schedule:
Tuesday: Paint & Colour
Wednesday: Eyes 
Thursday: Hair 
Friday: Wardrobe 
Saturday: Meet the team
Sunday: Prize reveal
PLUS! Each daily post will unlock a letter that will reveal a secret word at the end of the week. If you crack the code, you will unlock a special prize.