Mardi Gras Viewing Party
Monday 22nd February 2021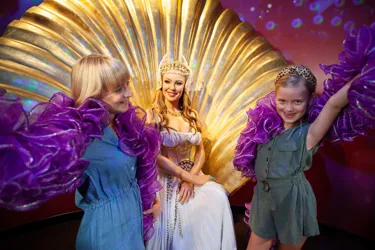 PLEASE NOTE- THIS EVENT IS NO LONGER FOR SALE
The whole family is invited to celebrate diversity and inclusivity at Madame Tussauds Sydney next month during the attraction's first ever family friendly Mardi Gras Viewing Party.
Doors to the site will open afterhours on Saturday 6 March 2021 for the colour and celebrity-filled event featuring a series of activities, games, musical performances, and selfie moments.
Families will sashay into the attraction from 5.00pm to explore entrance zones including the fabulous Pride Zone featuring Priscilla Queen of the Dessert, Dame Edna and the Queen of Pop, Kylie Minogue!
Inside the newly launched Sydney Live zone, children will revel at the sight of lollies and ice cream while parents (and guests over 18 years old) can sit back with an alcoholic beverage and enjoy a live performance by an LGBTQI+ musician from JMC Academy.
Before the parade commences, Drag Queen Maxi Shields will make a special appearance with a pre-recorded reading of SPHENGIC – a love story about SEA LIFE Sydney Aquarium's famous penguin dads.
As 6.00pm rolls around, Sydney Live's two large screens will switch over to the parade for a live viewing amongst families.