Neighbour News - Penguins!
Wednesday 9th November 2016
sea life, penguins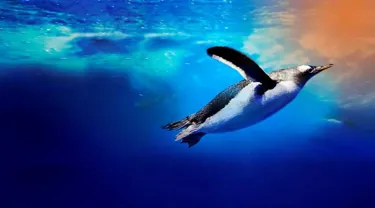 Our fishy neighbours at SEA LIFE Sydney Aquarium are thrilled to celebrate the official launch of Penguin Expedition! After months of hard work by the passionate team at SEA LIFE Sydney Aquarium, the world's first ride-through penguin experience is now open, providing guests the opportunity to get up close to the newest and cutest penguins in Sydney!
Enter the world of Gentoo penguins to discover all about their sub-Antarctic habitat. This spectacular species can be found on Macquarie Island - an Australian owned island located in the south-west Pacific and right here in the all-new PENGUIN EXPEDITION, only at SEA LIFE Sydney Aquarium! Make sure to make it a double trip on your next visit to WILD LIFE Sydney Zoo.