P!nk Debuts New Look
Thursday 21st February 2019
mtv music, pink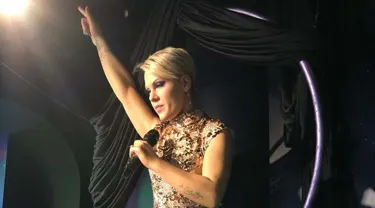 Music superstar P!NK has debuted her new look at Madame Tussauds Sydney in celebration of her latest single, Walk Me Home!
Pink's wax figure has received a full makeover, including a new hairstyle, makeup and outfit. The studio team modelled P!NK's new look from her aerial performance of 'Secrets' during her 2018 tour, Beautiful Trauma.  
A big congrats also goes out to P!NK who took home the Brit Award for outstanding music contribution – making her the first international artist to receive the honour!
Fans can get up close to P!NK at Madame Tussauds Sydney daily in our MTV Music Zone.