Presenting The 15 Second Movie Challenge
Monday 16th August 2021
Tv and Film, Challenge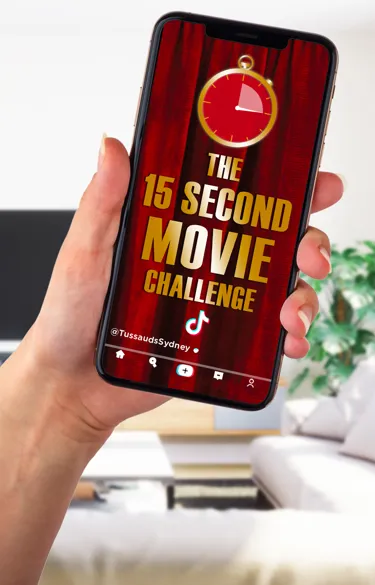 Madame Tussauds Sydney are calling all movie buffs to complete their six '15 Second Movie Challenges'. 
Every day this week we will be releasing a TikTok asking our audience to guess the name of the film using a super simplified plot we give you. But the catch is, you must comment your guess before the video ends!
Are you up for the challenge?