Priyanka Chopra Jonas is coming to Madame Tussauds Sydney!
Friday 8th February 2019
priyanka chopra jones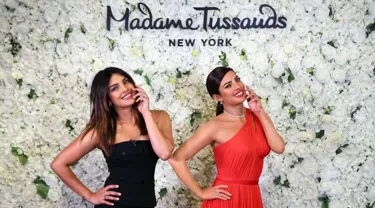 Priyanka Chopra Jonas is coming to Madame Tussauds Sydney!
Fans can visit Priyanka's figure in Sydney from April 2019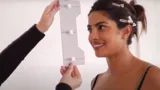 Former Bollywood Legend now Hollywood star Priyanka Chopra Jonas launched her first-ever Madame Tussauds figure in her adopted-home of New York City today. Truly a global superstar, the collaboration will see the actress and humanitarian immortalised across four continents, with a figure also launching in Sydney in April this year.
The Vogue cover star and fashion icon worked closely with Madame Tussauds artists, including a private session inside her New York City apartment, choosing to recreate a look inspired by her NY Fashion Week look with a Longchamp gown. Just in time for Valentine's Day, Priyanka's figure also features a replica diamond wedding ring.
A star of over 50 films whose acting prowess has taken Hollywood by storm, Priyanka is a passionate advocate for women's issues and equality and a UNICEF Goodwill Ambassador.
Known for shutting down any red carpet with her style and beauty, fans from all over the world can party with Priyanka in Madame Tussauds Sydney's highly anticipated new zone that will open in April 2019.
Follow us on social to keep up with all the latest news and updates!
Book Now