School Holiday Cape Making Raises Money for Merlin's Magic Wand
Tuesday 16th October 2018
merlins magic wand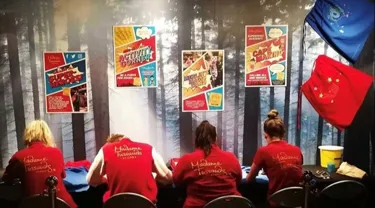 During the recent October school holidays, Madame Tussauds Sydney held a Superhero Academy where kids were able to donate a gold coin to Merlin's Magic Wand and decorate a cape or mask. 
We are SUPER proud to say that these school holidays we raised a whopping $1398.05 for Merlin's Magic Wand Children's Charity! We want to say a HUGE thank you to all the mini-heroes who were a FORCE FOR GOOD these school holidays and donated to this awesome charity! 
What does Merlin's Magic Wand do? 
The Charity makes FUN accessible to children with three Magic Spells: "Magical Days Out" is just one of these spells.
The Charity provide tickets and fund travel grants to families to enjoy their day at a Merlin Entertainments' attractions, such as LEGOLAND Resort® theme parks, SEA LIFE Centres, and Madame Tussauds.
On Merlin's Magic Wand's magical days out, families have a chance to create long-lasting memories and take valuable time out from their stressful daily routine.
"Merlin's Magic On Tour" is spell number two, working with our local communities at hospitals and hospices to bring the magic to the children wherever they are and spell three is "Merlin's Magic Spaces" designing and creating amazing projects in hospitals, orphanages, learning Centres and more all around the world.
To find out more about Merlin's Magic Wand's projects click here.