The Perfect Sydney Date Idea
Wednesday 30th May 2018
date, sydney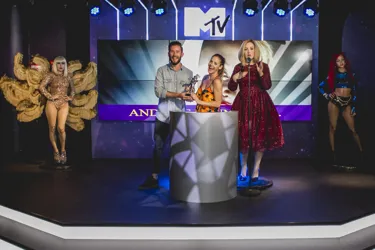 Why do we always seem to do the same old thing on a first date? We're all familiar with those 'interviews' where you sit across from each other over dinner or drinks making small talk and asking each other question after question after question. If you fancy a break from the norm or the thought of sitting and talking about yourself for hours scares the bejesus out of you, we have the perfect first date idea that is sure to impress... Madame Tussauds! Here's the reasons why we think Madame Tussauds is a great place for your next first date.
SHOW OFF YOUR FUN SIDE
There's no better way to loosen up and show off your fun-side and personality on a first date then by doing something that's fun and interactive. Think Madame Tussauds is just a room full of wax figures? Think again! There are SO many fun things to do in Madame Tussauds - every zone you walk through has fun interactive things to do - you can race Sally Pearson in a 100m race, have a chat with Rebel Wilson (the first talking wax figure in Sydney), create your own Cosmo cover with Kendall Jenner, play cricket with Warney or try on Iron Man's suit - the perfect opportunity for a man to act the hero. You can find a full list of the interactive things you can do here!
STRANGER DANGER ALERT!
Gee, hasn't online dating taken off?! If you've swiped right to find love then your first date is probably also the first face to face meeting. Stranger danger alert! Just kidding, you can feel safe at Madame Tussauds as you'll never be alone. There's no need to worry in a crowd of other visitors having fun and interacting with the figures.
LOCATION, LOCATION, LOCATION
If you're in the majority of the population who loves taking and posting pictures, you'll also be spoilt for choice at all the photo opps, not only in Madame Tussauds but around the stunning Darling Harbour. Speaking of which, if your date goes well, there are a load of cool venues to kick on afterwards with amazing restaurants and bars all around Darling Harbour. Or, if you're a bit nervous pre-date, find yourself a place for a little before date dutch courage!
Whatever you're into, we guarantee you will not be bored, or short of laughs, if you choose Madame Tussauds as your next first date idea in Sydney.