The wait is over! Merlin Entertainments in Australia rejoices at welcoming international guests back through their doors
Monday 28th February 2022
merlin, offer, vouchers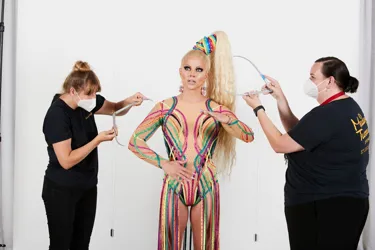 Attractions across NSW have launched a special offer for families to make use of the Parents NSW vouchers.
In what many across the tourism industry would no doubt consider the best news in over two years, Merlin Entertainments is celebrating the quarantine-free arrival of international guests back through their Australian attractions.
Merlin's nine attractions across Australia have been operating without international guests since Covid-19 caused the borders to shut back in March 2020. Many of these attractions heavily relied on the patronage of international tourists, with some attractions losing a huge percentage of revenue following the border's closure and travel grinding to a halt.
Ian Wood, Regional Director, Merlin Entertainments Australia and New Zealand said: "After adhering to all Government guidelines including closing our attractions for extended periods at a time, implementing capacity restrictions and creating additional measures to ensure the safety of our staff and guests, our focus is now on business and economic recovery whereby the arrival of international guests into Australia plays a crucial role.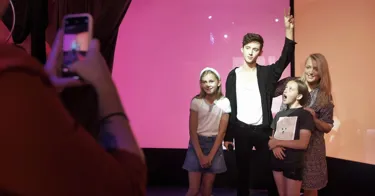 "These international arrivals, coupled with the Government's assistance via voucher schemes such as Parents NSW, means that Merlin and the tourism industry as a whole can now finally see a light at the end of the tunnel.
"What it also means is that we are now going to step it up even further with the exciting offers and experiences for our guests who are thrilled about once again being able to get out and about or visit from overseas – all of which will help revitalise CBDs in the major cities around Australia.
"There are so many things to look forward to; we have a stellar line-up of wax figures on the way at Madame Tussauds Sydney, major news to announce at Sydney Tower Eye, the announcement of a new Master Model Builder at LEGOLAND Discovery Centre® Melbourne, new animal arrivals at WILD LIFE Sydney and exciting school holiday experiences which may just result in kids across Victoria, NSW and QLD being able to meet none-other-than Peppa Pig herself!"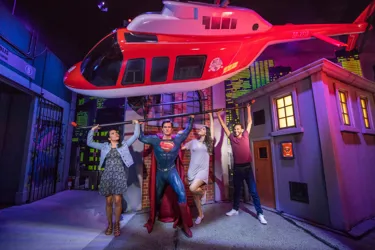 To celebrate the Parents NSW vouchers, Merlin Entertainments across NSW are offering guests the chance to purchase a $50 Adult plus child ticket to any Merlin Sydney attraction when visiting mid-week (saving $17.20).
Click the button below to claim your tickets!