Tim Cahill Relaunched
Thursday 27th October 2016
tim cahill, melbourne city fc, sports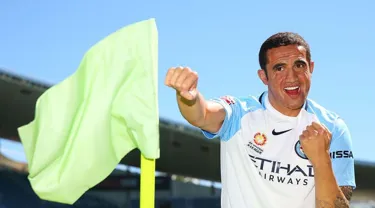 In light of Tim Cahill joining Melbourne City FC, we thought it would be a great idea to re-style him in his new team's kit.
Tim is blaring the blue in white in our sports zone where he is with sports legends like Cathy Freeman, Ian Thorpe and many more.
Head on down to Madame Tussauds Sydney today to see Tim score goals in his new kit!