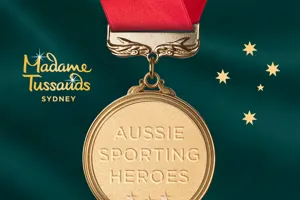 On your marks, get set, go!
We are celebrating our Aussie Sporting Heroes!
Each day this week will be dedicated to one of the many sports that we love from Cricket to Swimming to Soccer and include quizzes, challenges, historic Australian sport throwbacks and more.
We will also be changing our logo to Green & Gold to show our Aussie pride. C'mon Aussie!

So make sure you stay tuned to our Facebook, Instagram & TikTok this week for all of our daily activities.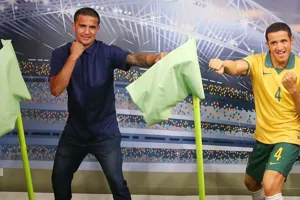 The Program
Tuesday: Cricket 
Wednesday: Swimming
Thursday: Athletics 
Friday: Tennis
Saturday: Soccer
Sunday: TikTok time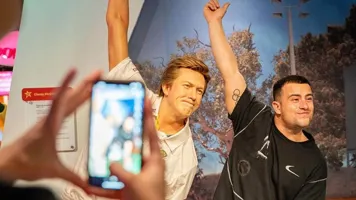 Are you the ultimate Cricket Fan?
Sir Donald Bradman, Shane Warne and Glenn McGrath have become household names in Australia for their amazing contribution to the game of Cricket BUT how well do you know them?
Take our ultimate Cricket quiz now! Will you hit a six with your answers or get caught out by the Keeper?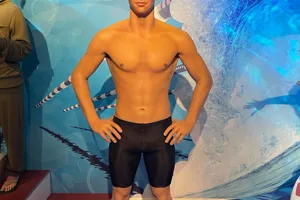 Throwback Time!
It's time to revisit to one of Australia's most memorable sporting moments featuring none other than Aussie swim superstar, Ian Thorpe. 

At the 2004 Athens Olympics, Ian Thorpe competed in what is now known as the "race of the century" where he took out first place in the 200m freestyle whilst battling against his rivals and biggest competitors Michael Phelps and Pieter Van Den Hoogenband. Not only did he come out victorious but with a time of 1:44.71, he had set a new Olympic Record.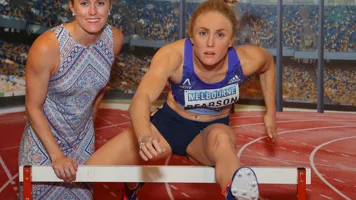 Athletics Challenge!
What a great day for an Athletics Challenge! 
In 2012, Sally Pearson won gold in the 100m hurdles event with a time of 12.25 seconds.  So today, we challenge you to create your own 'hurdle' obstacle course around your house or in your backyard and see how long it takes you to complete it.
Get creative (be safe!) and let us know your time by commenting on our social posts.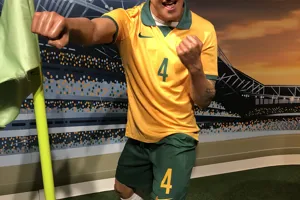 Another Throwback!
And the final Australian sporting throwback features football icon, Tim Cahill!

At the 2006 FIFA World Cup and in the opening game against Japan, Cahill became the first ever Australian to score a World Cup Goal. Not only was this a huge achievement in itself, in the same game he scored another goal and ended up taking out Man of the Match.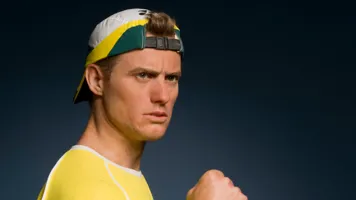 How well do you know your Tennis?
One has an arena named after them and the other is well-known for his 'come-on' catch
phrase & pose… can you guess who today's questions will be about? Take the quiz now and find out.

Don't forget to let us know how you went by commenting on our social media posts.