Complete the TikTok Challenges!
Start out at the Sports Zone with Sonny Webster (sonnywebstergb) and follow on and recreates poses of Australia's/the world's most iconic athletes. The music zone is up next, polish up on your moves and learn a dance routine from Marlon Woods (@marlonwoods_) as you dance with the Stars. Next, access ALL-AREAS for the ultimate who do you rather challenge. 
Then it's time to sashay to the runway with Lyndl Kean (@lyndlkean). Take some time to find your feet before showing the audience what you're made of. Don't forget to strike a pose at the end. Your call time is up next as you take on the big screen. Join Caitie Browne (@caitiebrowne) as you recreate a famous film duet in our TV & Film Zone. Finally, walk the red carpet with Christine Abadir (@christineabadir) and see how many A-list celebs you can fit into one video, you're not going to want to miss Ryan Gosling or Brad Pitt.  
ENTER AND WIN!!
One winner from each TIkTok challenge will be chosen and awarded a Merlin Annual Pass! This gives you 365 day access to all of our magical attractions across Australia and New Zealand. 
To enter, simply visit Madame Tussauds Sydney, recreate a TikTok challenge (as many as you like) and tag @TussaudsSydney & #MTSChallenge in your TikTok video
Entries open 10am Friday September 25 and close 10pm Saturday October 31 
Terms and Conditions here
Book Now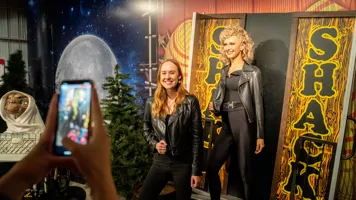 FILM Challenge Tutorial
Actor Caitie Browne shows off the art of transitions while searching for Grease's Sandy in the Film Zone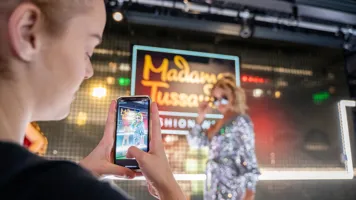 FASHION challenge tutorial
Model Lyndl Kean shows users how to grab attention and strut the Madame Tussauds Sydney runway with a slow-motion effect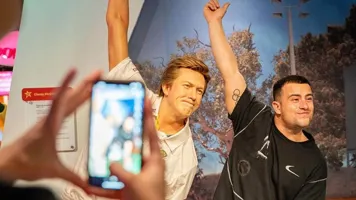 SPORT challenge tutorial
Former Olympian Sonny Webster teaches you to pose like iconic athletes including Layne Beachley, Tim Cahill and more in the Sport Zone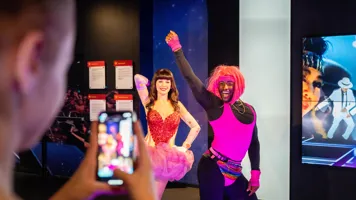 MUSIC challenge tutorial
Dancer and actor Marlon Woods takes you step-by-step through a fine, fresh and fierce routine to Katy Perry's California Girls in the Music Zone
A-LIST challenge tutorial
Comedian Christine Abadir dares you to creatively pose with as many celebrities as you can in 15 seconds within the A-List Zone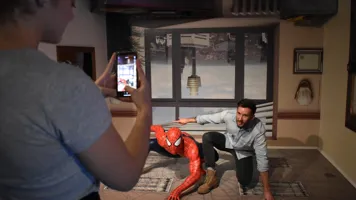 ALL-ACCESS challenge tutorial
Madame Tussauds Sydney's very own viral star Rhys Phillips dares you to answer the controversial question 'who do you rather' across multiple zones