School Trip to Madame Tussauds Berlin
Why you should visit
Madame Tussauds Berlin is the perfect excursion for your school trip. We offer:
Fun and educational class trips
Interactive exhibition and realistic sets that brings your class through different time periods and history
Rub shoulders with idols from politics, history, music, movies and sports
Transform your theoretic knowledge to life
Offer discounted rates for schools and classes
More info:
Online exclusive: €15 per pupil
Minimum 10 pupils required
A visit can lasts for approx. 90 minutes
Free info hotline for teachers: 0800/5890183, Mon - Fri from 9:00AM to 6:00PM
School Ticket
Standard
21.50€
per child
Make learning fun! Experience a class trip with your students with the ultimate fun and learning factor.
Bookable for 10+ students
One free teacher per 10 students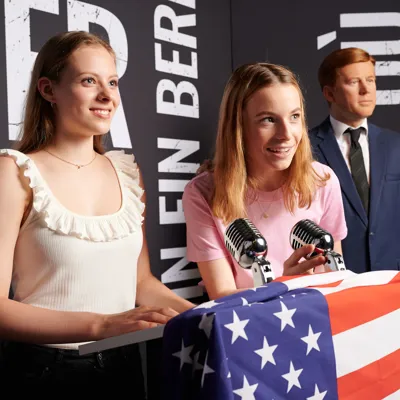 What can you expect?
Experience over 100 wax figures at Madame Tussauds Berlin in elaborate, interactive areas - WOW moments for the whole class and a must-see idols in Berlin:
Politicians who shaped the history of the world
Current government powers and decision-makers
Academics from science and literature
Celebrities from film and television
Sporting role models
Artists and musicians
Be it at the beginning or end of a lesson series or as an interesting excursion during a class trip to the capital city of Berlin, Madame Tussauds Berlin should not be missed from your curriculum. In the wax museum, pupils find it easier to digest topics from politics to contemporary history, with a higher level of attention through interactive learning. It's an ideal place for all school trips!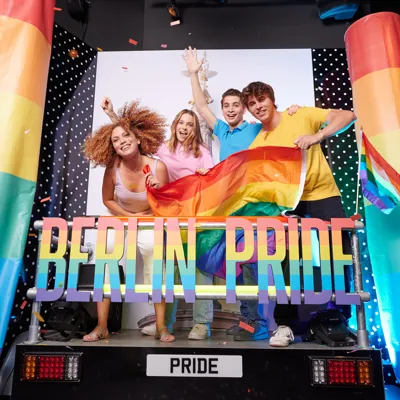 Between the Bundestag and Alexanderplatz
A perfect central starting point for your day trip.
From here you can reach historical sights such as:
New Guard (Neue Wache)
The Old Library
Brandenburg Gate
Reichstag Building
Holocaust Memorial
Checkpoint Charlie
Berlin Cathedral
as well as modern architecture (eg. TV Tower, World Time Clock, the House of Cultures, etc.) of Berlin's history.