Babylon Berlin x Madame Tussauds Berlin
The world of Babylon Berlin comes to life at Madame Tussauds Berlin! You can experience the excitement of the Roaring Twenties up close, immerse yourself in the dazzling yet dark times and get closer to the main characters of the series than ever before!
Inspector Gereon Rath awaits and accompanies you to the bar. You'll be just in time to see show diva Esther Kasabian perform on stage and take part in her famous dance marathon!
The highlight: Our Babylon Berlin bar! Here you can enjoy a cool drink with Charlotte Ritter and let the charm of Babylon Berlin work its magic on you after an extensive photo session.
Save tickets now
What's the show about?
"Babylon Berlin" is a German television series set in the late 1920s during the Weimar Republic era. It is based on the novels by Volker Kutscher and follows the story of Detective Gereon Rath as he investigates various crimes in the bustling and decadent city of Berlin.
The young and ambitious police assistant Charlotte Ritter dreams of becoming a detective and helps Gereon with many cases using her connections into the depths of the underground world of Berlin.
Liv Lisa Fries as Charlotte Ritter
Meet the ambitious police assistant for a refreshing cocktail at the bar.
Volker Bruch as Detective Gereon Rath
The stern detective is already on the hunt - did you hear that knocking?
Meret Becker as Esther Kasabian
Perform on stage and be part of Esther's famous dance marathon!
Unser Babylon Berlin Signature Cocktail an der neuen Bar im Madame Tussauds Berlin.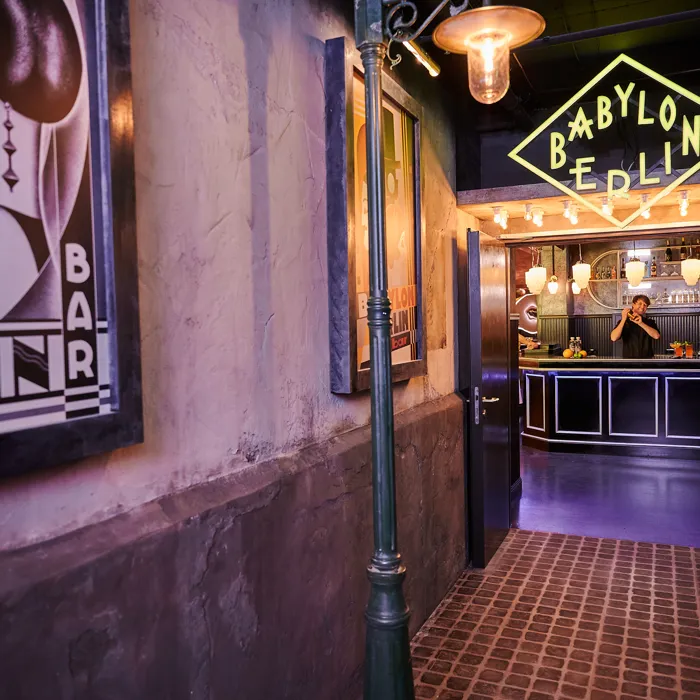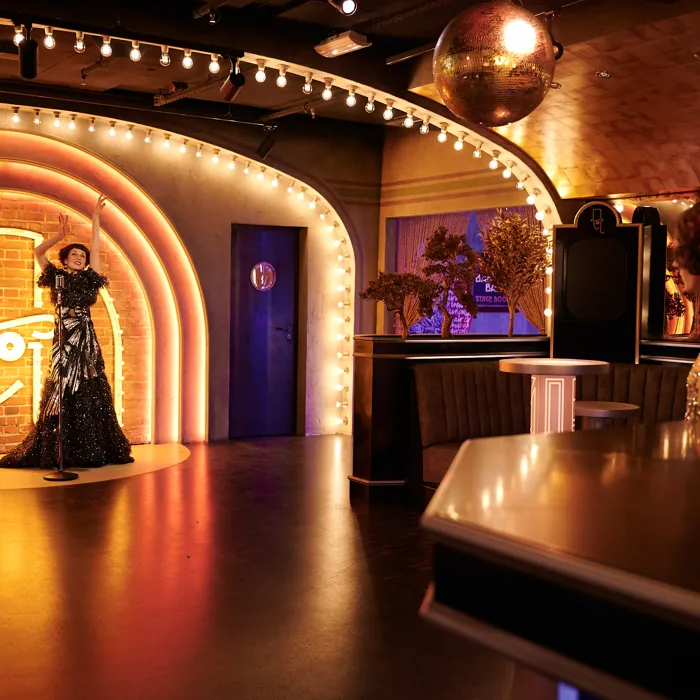 Die Babylon Berlin Bar im Madame Tussauds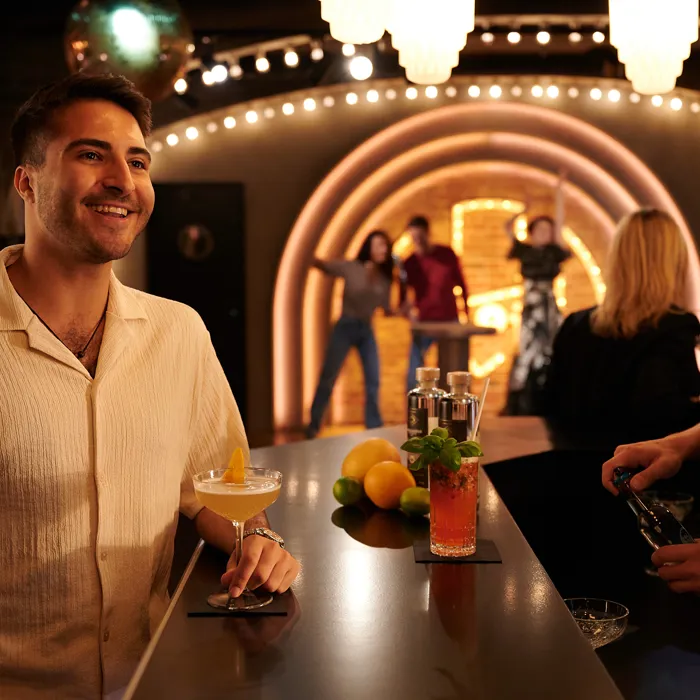 Die neue Bar zur Krimi-Serie "Babylon Berlin" im Madame Tussauds Berlin.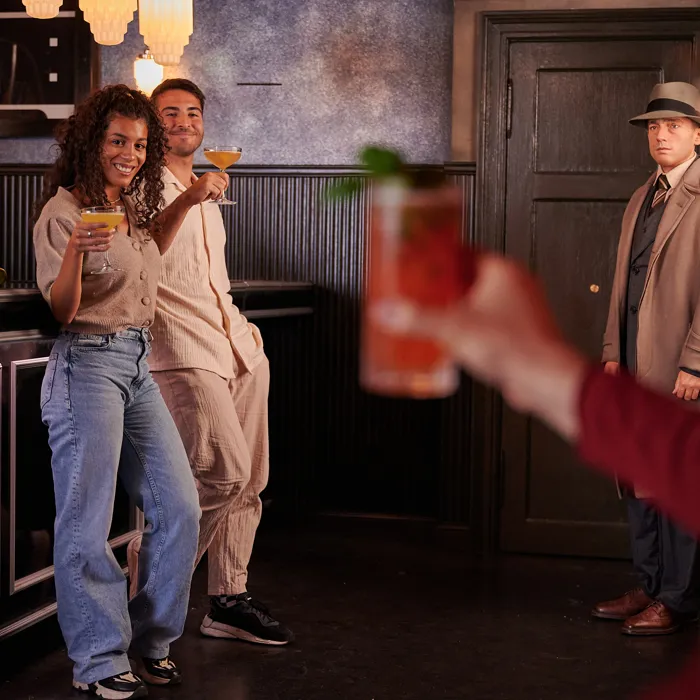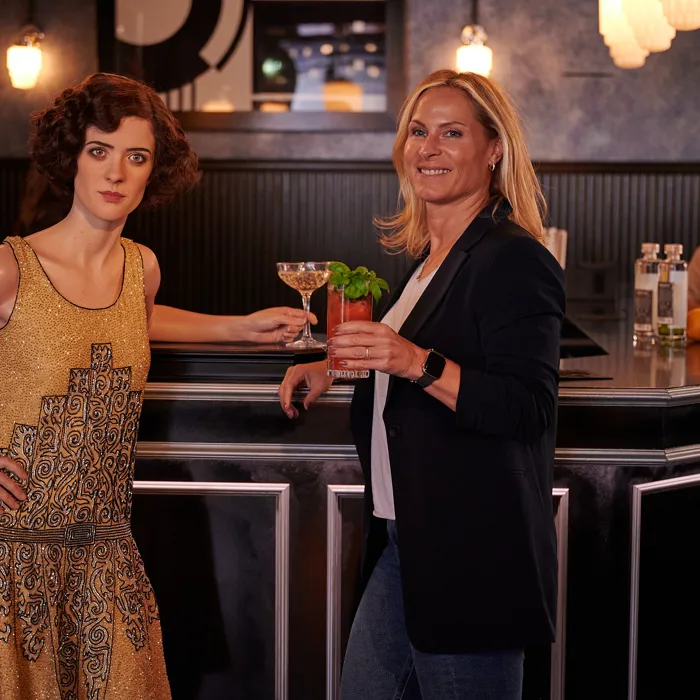 Liv Lisa Fries steht in ihrer Rolle als Charlotte Ritter aus "Babylon Berlin" an der Bar.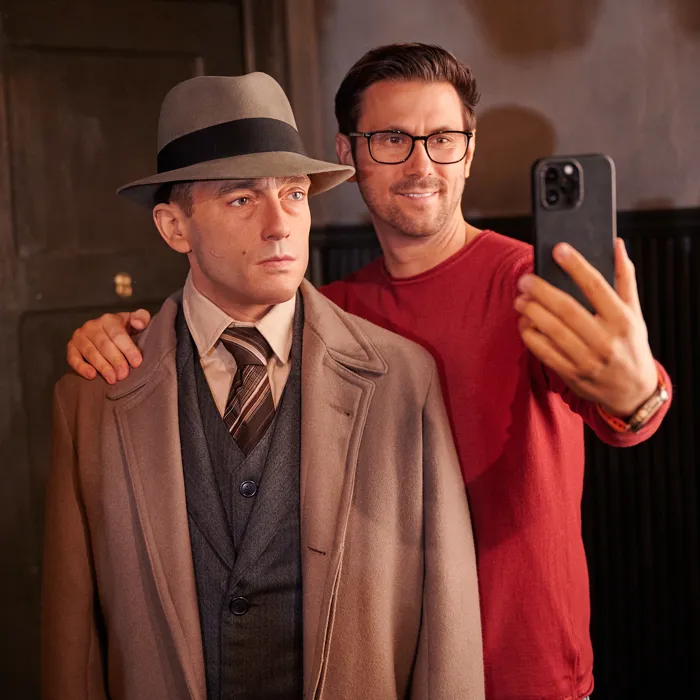 Begib dich auf die Spuren von Kommissar Gereon Rath in der neuen Babylon Berlin Bar im Madame Tussauds Berlin.
Perform on stage or enjoy a Babylon cocktail
In the show "Babylon Berlin", several different bars and nightclubs are central locations for debauched parties and key moments of the characters. Here at Madame Tussauds Berlin, the bar is definitely a dazzling highlight of our attraction!
You can learn various dance steps at the interactive jukebox and try them out on our dance floor. Just like in the show, you can get into the groove to the roaring music and be part of Esther Kasabian's famous dance marathon!
After lots of dancing and photos with Gereon Rath, Charlotte Ritter and Esther Kasabian, do you need to cool down? No problem! Because our new Babylon Berlin area not only looks like a real bar, it is a real bar! At our fully functional bar, our charming bartenders are waiting to serve you the best drinks. Whether it's just a soft drink or one of our exclusive signature cocktails in cooperation with the official Babylon Berlin Spirits, we're guaranteed to quench your thirst.
If you can't get enough of our signature cocktails, you can even buy the vodka or gin from Babylon Berlin Spirits from us and remix the cocktails at home!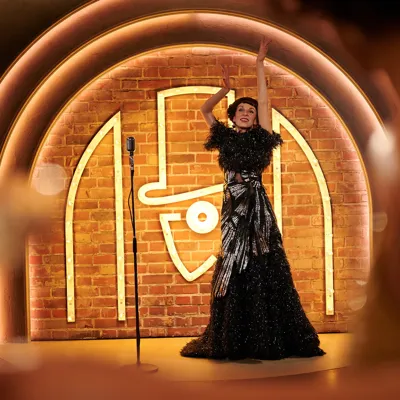 Discover the world of Babylon Berlin
The set of our new Babylon Berlin area was modelled on various locations from the show where the main characters celebrate the extravagant nightlife : The "Moka Efti" e.g. is regularly seen in the show as a venue for wild, dazzling parties and impressively conveys the attitude to life of the dazzling nightlife of the Roaring Twenties.
The real "Moka Efti" opened in 1926 and was Berlin's most successful café by day, while by night it became the city's most popular dance hall. But the 2,800 m also housed other shops such as a hairdressing salon or a fish restaurant.
Because of its success, another Moka Efti was opened at the Tiergarten in 1933. There, visitors were transported to a completely new world, as the club was also furnished with waterfalls and exotic birds. Extravagance on a new nivaeu!
Both venues were eventually destroyed in an air raid in 1943 and never rebuilt.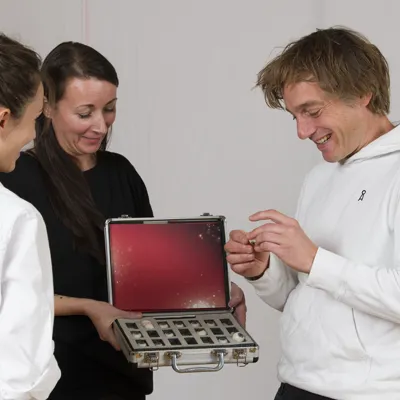 The Making-Off
The Babylon Berlin bar and its interactive sets were designed in close cooperation with our Madame Tussauds Creative Team and X Filme Creative Pool.
For their wax figures, Liv Lisa Fries alias Charlotte Ritter, Volker Bruch alias Gereon Rath and Meret Becker alias Esther Kasabian were measured in autumn 2022 in a 4-hour "sitting" and elaborately photographed from all angles. Hundreds of measurements were taken by hand, a full-body scan was made and over 400 photos were taken. Based on all the collected data three lifelike wax figures have been created - the originals approved!