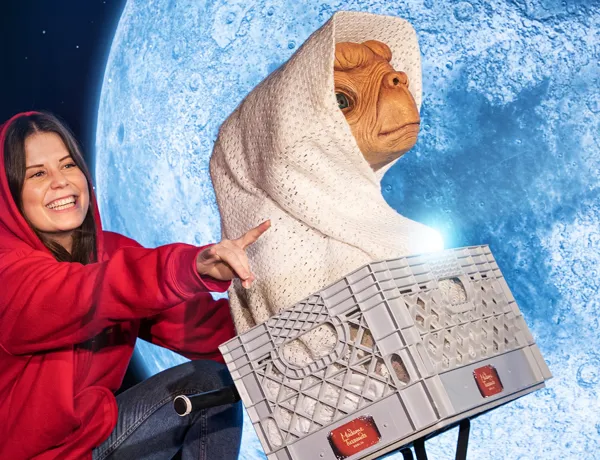 Standard Tickets
Get your tickets for Madame Tussauds Berlin here!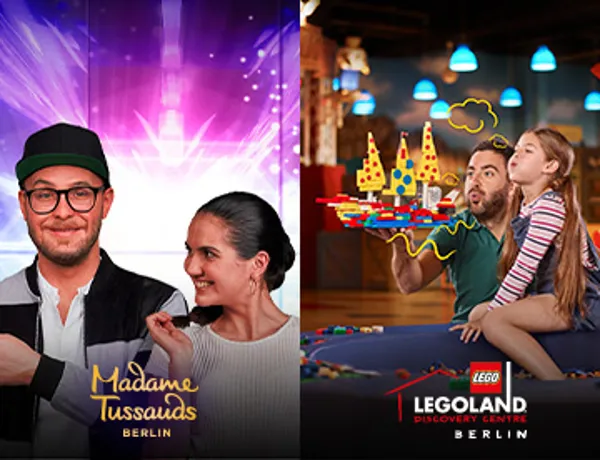 Madame Tussauds + LEGOLAND Discovery Centre Berlin
Combine your Madame Tussauds Berlin ticket with a visit to LEGOLAND Discovery Centre Berlin and save 20%!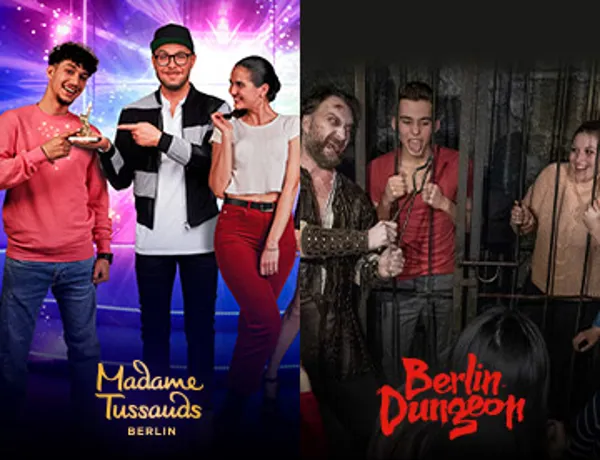 Madame Tussauds + Berlin Dungeon
Combine your Madame Tussauds Berlin ticket with a visit to Berlin Dungeon and save 20%!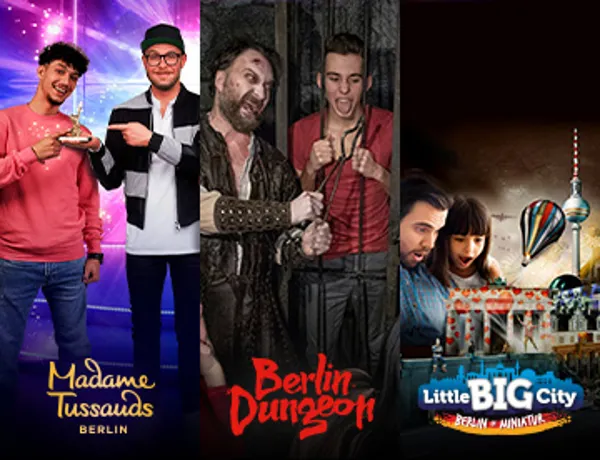 Madame Tussauds + 2 more attractions
Add a visit to Little BIG City Berlin to your 2-person combi ticket and experience fascinating stories from the miniature world of Berlin right at the foot of the TV Tower for a small extra charge of just 10€.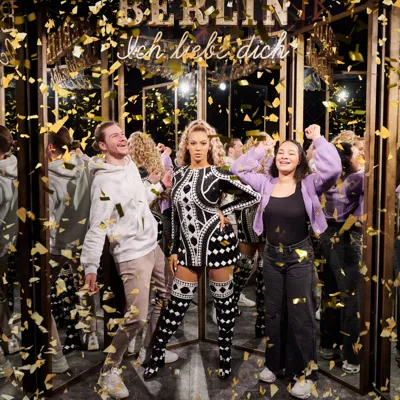 Queen Bey back in Berlin!
Why wait for her world tour to start?
You can now meet Beyonce Knowles at Madame Tussauds Berlin and take various selfies with the US superstar! WE LOVE IT!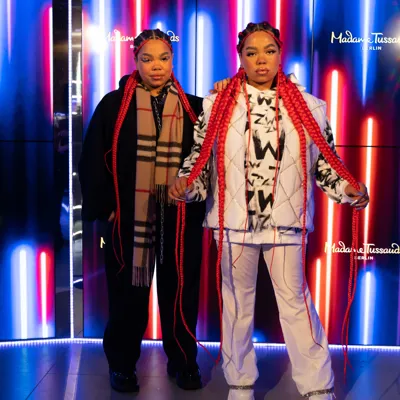 Zoe Wees immortalized!
Singer Zoe Wees unveiled her very own wax figure at Madame Tussauds Berlin this December. 20 artists worked on the wax, colouring and hair insertion to create an incredible likeness of Zoe!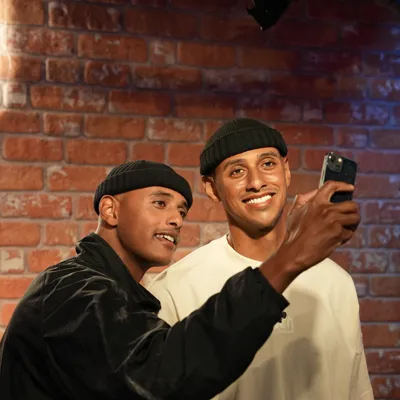 Teddy Teclebrhan arrived in Berlin!
Meet comedian Teddy Teclebhran and make your friends laugh live on stage!
Teddy revealed his own figure on October 11th.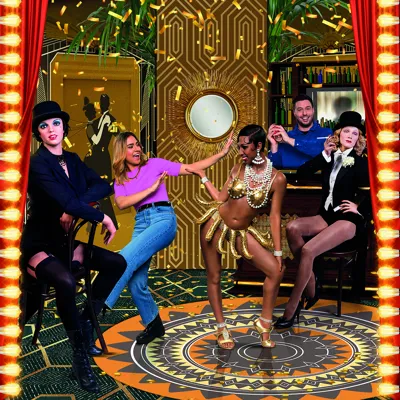 The Roaring 20s
Experience the joy and extravagance of the Roaring 20s.
Travel in time and become part of the Golden era of Berlin. Dance the Charleston with the iconic singer and dancer Josephine Baker, enjoy a drink with Marlene Dietrich or celebrate with Liza Minelli in her role as 'Sally Bowles' at the legendary Kit Kat Club.
Many more stars are waiting for your arrival at this excellent 20s party.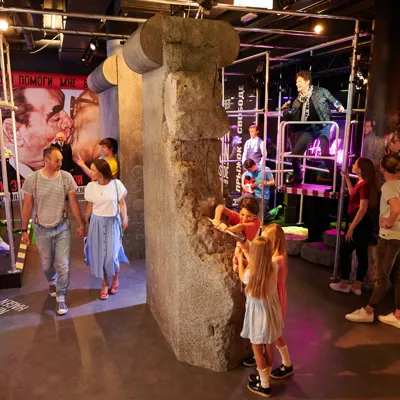 Our declaration of love!
Experience the most defining moments of the last 100 years of Berlin history exclusively at Madame Tussauds Berlin. Immerse yourself in the most iconic moments of the capital's history that have made Berlin what it is today: the city of freedom and tolerance.
Start your journey in the Golden Twenties where Liza Minelli and Marlene Dietrich delight visitors. John F. Kennedy shouts "Ick bin ein Berliner!" in front of Schöneberg Town Hall in 1961. David Bowie raved in 1987 about "Berlin, the greatest cultural extravagance you could imagine" and Udo Lindenberg took the "Sonderzug nach Pankow" until David Hasselhoff brought down the Berlin Wall. 
All that and MORE is waiting for you at Berlin 100! …