Would you like to shoot or photograph at Madame Tussauds Berlin?
Do you want to visit us in preparation for a publication or would you like to shoot at Madame Tussauds Berlin`? Please contact us and state the name of the publication, the background of the publication and the planned publishing date.
Admission is only possible with a valid press ID and a prior registration.
Contact us:
Marketing Manager
Paola Lopez Petzoldt
Contact
If you have other questions, please send us a mail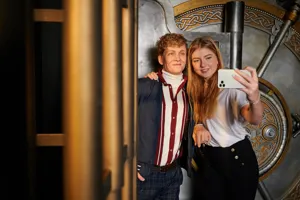 Work with us
We love working with influencers and bloggers who can showcase the magic of our glamorous world in an engaging way and share the fun with their followers.
For more information and to express interest in working with us, CLICK HERE.