Global Heartthrobs Gather at Madame Tussauds Hong Kong Get Up Close with Justin Bieber and Chris Hemsworth for Double the Charisma
Thursday 19th October 2023
Madame Tussauds Hong Kong
What's New
Madame Tussauds Hong Kong has always been at the forefront of international tourism development. Today, we are thrilled to announce the arrival of two global heartthrobs to the attraction - the internationally acclaimed Canadian singer Justin Bieber and the renowned Australian actor Chris Hemsworth. Their dual male charisma will captivate the entire city, and we cordially invite all the fans to join us and capture memorable moments up close with these two iconic figures.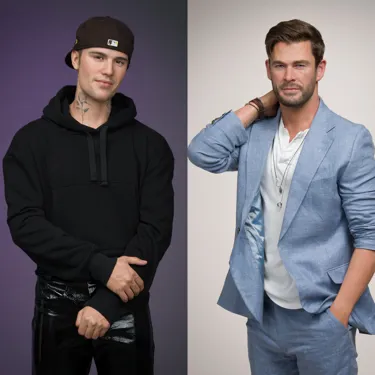 Justin Bieber's Surprise Appearance at the Sky Terrace 428
Decked out in a black minimalist outfit, the wax figure of Justin Bieber made a thrilling surprise appearance today at Sky Terrace 428 on The Peak, where he met with enthusiastic fans. The popular performer, joined the crowd in singing his hit songs such as "Baby", "Stay" and "Love Yourself," igniting the crowd. Fans express their admiration for the lifelike and authentic representation of the wax figure, eagerly taking photos and capturing the moment.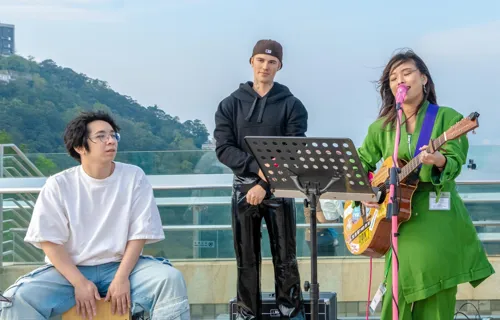 In line with Justin Bieber's current understated fashion style, the wax figure is dressed in a street-inspired ensemble featuring fashionable black leather pants and casual white sneakers, inspired by the stage performance at the 2022 Grammys. The figure is on display at the "Music Icons" alongside a fresh, interactive lighting trigger effect. Fans can be immersed in the unique experience of being on stage, creating the illusion of performing alongside their idol and relishing the exhilaration that comes with it.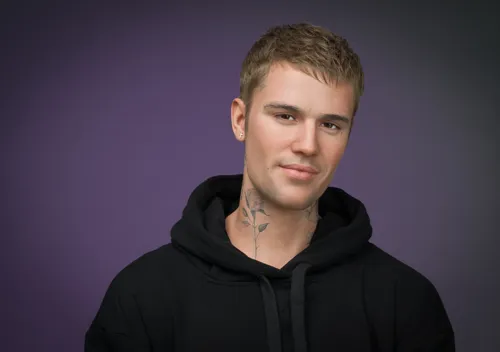 Learn More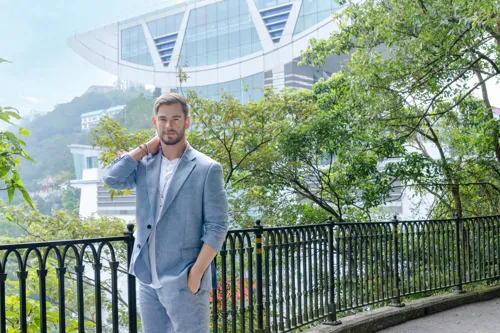 Feel the Reversed Charisma of Chris Hemsworth
Chris Hemsworth, an Australian heartthrob famed for his on-screen persona, made his official wax figure debut today at Madame Tussauds Hong Kong. Departing from his modern movie looks, he appeared in a captivating sky-blue suit. The attire is simple, tidy, and clean, perfectly capturing Chris Hemsworth's sunny, carefree attitude. At "Hong Kong Glamour", fans can interact with the figure in front of the backdrop featuring a unique and vibrant floral-themed selfie wall, creating an atmosphere full of energy and romance that is simply irresistible.
Mr Wade Chang, General Manager of Hong Kong Cluster, Merlin Entertainments, expressed his delight in welcoming two world-class celebrities to Madame Tussauds Hong Kong. He stated, "We are thrilled to have both Justin Bieber and Chris Hemsworth joining the line-up, adding significant members to our two prominent zones. With the ingeniously crafted backdrop installations, attending fans can undoubtedly experience the unique charm of these two individuals. "
Learn More