2 IS BETTER THAN 1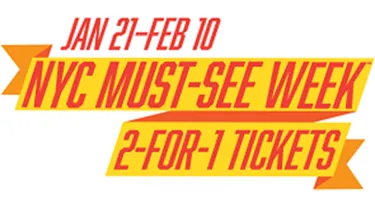 NYC Must-See Week is here so now's your chance to get 2-for-1 tickets to our attraction!
Madame Tussauds New York is a participant in NYC's best week ever for locals and tourists alike. Starting January 21st, you'll gain access to our attraction for 50% off. You just can't beat it! Tickets go on sale on January 9th!
Pstt... AARP members, You get early access! Buy yours below starting January 3rd.
Offers are valid January 21–February 10. Certain terms and conditions may apply. Tickets are subject to availability. NYC Must-See Week is presented by NYC & Company. "NYC Must-See Week" is a service mark of NYC & Company, Inc.