CELEBRATE NATIONAL BEER DRINKING DAY WITH YOUR FAVORITE A-LIST CELEBRITIES IN NEW YORK CITY!
Friday September 27th 2019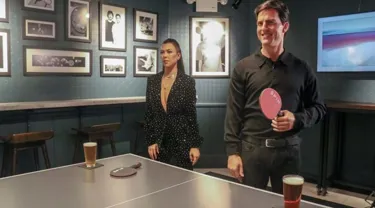 Meet all four of these celebs yourself only at Madame Tussauds New York!
Listen up A-Listers! Have you heard about the newest Kardashian spin-off? Kourtney and Kim take National Beer Drinking Day! With the help of friends Tom Cruise and RuPaul, these four celebs were spotted celebrating National Beer Drinking Day at the iconic ping pong social club in Manhattan, SPIN New York 54.
Which team do you think won? Kourtney + Tom or Kim + RuPaul? Let us know on our Instagram and Facebook!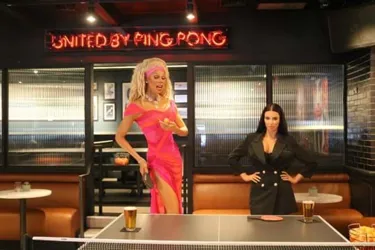 Beer lovers can toast to this malty National Holiday on September 28th by enjoying the world's most popular beverage. Celebrations are always better when surrounded by the ones you love, so invite your friends and family to stop by for a delicious pint at our Bar located right in our A-List Room! Best Part Ever!? Our Gold Ticket includes a voucher for FREE DRINK! Ever dreamed of having a drink with Brad Pitt, Sandra Bullock, or a Kardashian chick? Madame Tussauds New York is waiting for you!