CELEBRITY SEANCE WITH JESSE BRAVO!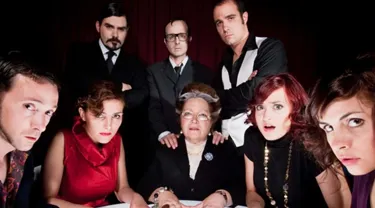 Known for our famously FUN events, Madame Tussauds New York hosted a Celebrity Séance on July 25th as part of our new LATES series.
With the help of world famous psychic medium Jesse Bravo and the confidence boost from the complimentary spooktacular drink, Guests had the opportunity to connect with the spirit of any celebrity in an intimate candle lit setting!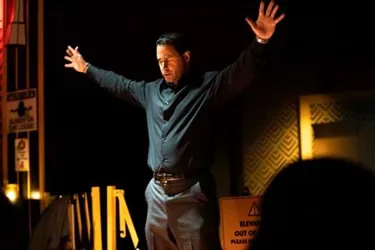 Jesse Bravo is the Premier Psychic Medium In NYC who's sourced by the media and his predictions can be found in magazines and media outlets throughout the world. Psychic NYC Jesse Bravo provides psychic readings using his insights into the spiritual world to such media outlets as ABC News and MTV to name a few because he is one of the most exciting Real and best Psychic on the planet! Everyone who has had a psychic  reading or medium reading with Jesse has had an amazing life changing experience.
Ever wanted to ask Heath Ledger or Michael Jackson a question? We did! PLUS our Guests even connected with Marilyn Monroe and fan favorite, Robin Williams. This event was unlike any other, but don't get FOMO! We look forward to hosting some late night fun soon!