Harry Styles Joins Our Star-Studded Celebrity Line-Up
Monday July 17th 2023
Harry Styles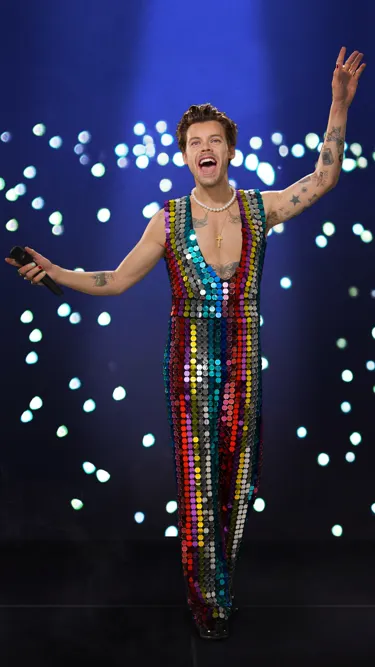 After years and thousands of fan requests, Harry Styles will take to the stage for a second time, with seven new figures of the trendsetting solo artist set to be unveiled across the world-famous attraction's estate, a whole decade after Harry first graced the stage with his former One Direction bandmates. 
Visitors to Madame Tussauds in several cities around the world, including New York City, will be able to get up close and personal with the multi-award-winning singer-songwriter as he triumphantly returns to the Madame Tussauds limelight on July 17th, exactly 10 years after the One Direction figures were unveiled in New York.
Madame Tussauds New York guests will be dazzled by Harry's rainbow sequined jumpsuit, both outfits made famous by his now legendary Coachella performance.