HAVEN'T BEEN TO MADAME TUSSAUDS IN A WHILE? HERE'S WHAT' YOU'VE BEEN MISSING!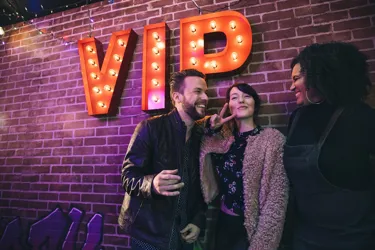 Make More Famous Moments (and celeb bff's) at Madame Tussauds New York!
The perfect recipe for Famous Fun?
Your favorite friends + Your favorite celebrities + a little bit of wax, duh! No longer just a wax museum, Madame Tussauds is actually giving you the opportunity to immerse yourself interactive entertainment where you actually feel (literally) like a star! Grab your tiaras and practice your curtsy for the Royal Family. Tell your best jokes on late night TV with Jimmy Fallon. Even work that red carpet with Kylie Jenner. Whatever you do, the camera's on you. Break a leg (just not a wax one please!).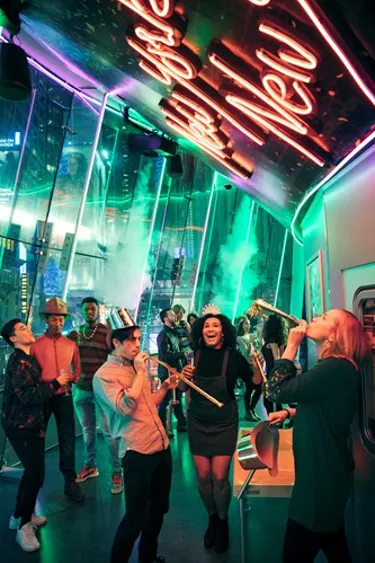 Still suffering from New Year's Eve FOMO? Madame Tussauds has the cure!
If you've never made it down to experience the electric thrill of the ball-drop, have no fear because Madame Tussaud's New Year's Eve Experience is here. Filled with confetti-inspired instagrammable moments, sounds of the crowd roaring, colorful lights flashing, and of course the perfect view of the REAL Times Square Ball, you may find yourself  wanting to party at Madame Tussauds until the new year.
Think you could survive the Zombie Apocalypse?
Find out for yourself in Madame Tussauds New York's newest 7D multi-sensory zombie adventure, Mission: Undead! You can play against your friends while shooting lasers at the enemy that'll make you feel like you are actually running for your life! It's an adrenaline rush like no other.
Calling all Superheroes!
Ever dreamed of meeting your favorite super hero, like your Marvel FAVES? Now is your chance. Meet, greet and fly with some of the most popular super heroes such as The Hulk, Captain America,, Iron Man Spider-man and our newest star, Captain Marvel. Some of Marvel's most loved super heroes, including the Hulk, have been brought to life in our modern 4D film adventure. This 4D film incorporates 3D film technology with thrilling special effects, including wind, water and even SMELL. This isn't a movie, this is a true super hero experience that puts YOU in the middle of the action.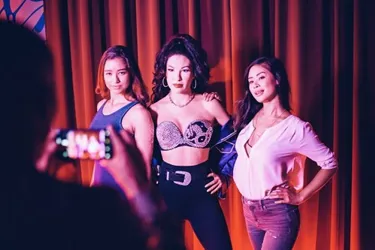 There's 2 kinds of people at Madame Tussauds: Those who are star-struck and those who steal the spotlight.
Who will you be? No matter if you're looking to meet some of your favorite celebrities, boost your Instagram likes or immortalize yourself by making your own wax hand, Madame Tussauds has got you covered.  It's the only attraction in the heart of Times Square is the only place with no ropes or barriers holding you back from your favorite stars.