KIDS WEEK!
Sunday February 18th 2018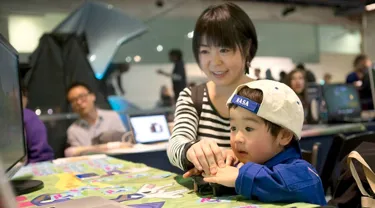 Kids Week at the Intrepid Museum from February 18–24, 2018
Science Is Everywhere
Look for science in your favorite places—from the basketball court to your backyard—at Kids Week! Discover how science intersects with art, sports, games and nature in fun-filled activities, performances and visits from special guests all week long.
For curious kids of all ages and interests. Free with Museum admission.
Pop-up planetarium shows  |  Demos by athletes  |  Talks by astronauts | Musical performances  | Art workshops  |   Live animal shows
Find science at Kids Week! Start your search at intrepidmuseum.org.