MADAME TUSSAUDS NEW YORK'S JOINT ATTEMPT FOR THE GUINNESS WORLD RECORDS™ TITLE FOR THE LONGEST FEATHER BOA AT 1.2 MILES IN CELEBRATION OF WORLDPRIDE!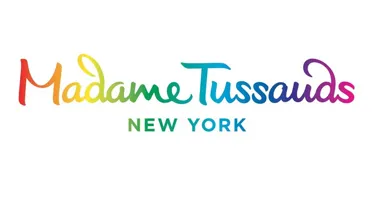 On Thursday, June 20th, 2019, Both Iconic New York City Attractions Will Host a Special Event with Celebrated Drag Queens to Set the Guinness World Records Title & Introduce LGBTQ+ Exhibitions and Collection Items Throughout the Month of June to Benefit The Trevor Project
New York, NY (May 29, 2019) — In celebration of WorldPride and in commemoration of the 50th anniversary of the Stonewall Uprising, Ripley's Believe It or Not! Times Square and Madame Tussauds New York will host a special event on Thursday, June 20, 2019 to attempt the GUINNESS WORLD RECORDS title of the longest feather boa at 1.2 miles, which is the equivalent to 5,808 feet or nearly four times the length of the Empire State Building.
The colorful and festive celebration will feature famed drag queen, Shangela who was hand-selected by Lady Gaga to play the role of her drag mother in the film "A Star is Born" with Bradley Cooper and is also recognized as the only contestant to compete on three separate seasons of "Rupaul's Drag Race," will be the event's emcee. Ripley's and Madame Tussauds New York will officially unravel their rainbow feathered boa in front of New Yorkers and visitors from around the globe on West 42nd Street in Times Square. The soon-to-be-record-breaking boa will be on display at Ripley's Believe It Or Not! Times Square throughout the month of June. The Ride, an interactive mobile sightseeing experience, will partner with both attractions to provide transportation for drag queen participants and guests during the special occasion.
"We have always welcomed families and friends of the LGBTQ+ community at Ripley's Believe It Or Not! Times Square and are looking forward to celebrating WorldPride in New York City for the first time ever," said Stacy Shuster, Vice President Marketing and Sales at Ripley's Believe It or Not! Times Square.  "We are thrilled to collaborate with our neighbor Madame Tussauds during this exciting time and welcome New Yorkers and visitors to 42nd Street to benefit The Trevor Project."
"We are thrilled to partner with Ripley's Believe It or Not! Times Square to celebrate WorldPride in New York City with such a unique and fun event," said Tom Middleton, General Manager of Madame Tussauds New York. "We continuously strive to create interactive and immersive experiences for our visitors and this event perfectly fits that mission." 
During the month of June, Ripley's Believe It or Not! Times Square will introduce a red stiletto car which will be on display and added to their collection of artifacts from around the globe, while Madame Tussauds New York will transform a section of their A-List room to the Gay-List to feature prominent LGBTQ+ celebrities. Throughout the month of June, both Ripley's and Madame Tussauds are partnering with The Trevor Project, a nonprofit that provides crisis intervention and suicide prevention services for LGBTQ youth. Visitors to Ripley's can have their $1 donation matched when purchasing their admission and guests at Madame Tussauds New York can donate any amount to the project in their retail shop.
"It's exciting to see Ripley's Believe It or Not! Times Square and Madame Tussauds New York attempt this impressive Guinness World Records title for the longest feather boa," adds Hannah Ortman, Head of Records Management Team- North America. "It's a great example of people coming together to celebrate diversity and inclusiveness through record breaking while using their passion to achieve something remarkable."
In addition, visitors can take advantage of the new Ripley's Believe It Or Not! Times Square and Madame Tussauds New York combo ticket to experience both neighboring attractions for the price of one, saving 30% on admission.  The ticket includes admission to Ripley's where guests can experience over 500 artifacts in over 20 uniquely themed galleries, plus, Madame Tussauds New York Silver Ticket admission which includes admission via the VIP lane, with faster entry into the attraction and admission to Marvel Super Heroes 4D.  The ticket is available online for $45 and in-person for $50 and can be purchased from either location.
# # #
ABOUT RIPLEY'S BELIEVE IT OR NOT! TIMES SQUARE
Ripley's Believe It or Not! Times Square invites guests of all ages to experience the unbelievable mysteries of our world. Currently the largest "Believe It or Not!" in the world with over 20 galleries and more than 500 artifacts from the unique Ripley's Collection. Featuring exciting interactive experiences like Ripley's Smash Dash and Ripley's RELIC, an immersive escape adventure! This one-of-a-kind attraction in New York City is perfect for those who want to immerse themselves in the unusual, the unexpected, and the unbelievable. Ripley's Times Square is open Sunday to Wednesday 10am to 11pm and Thursday to Saturday 10am to 1am.
ABOUT MADAME TUSSAUDS NEW YORK
Voted as one of New York's most unique attractions, Madame Tussauds invites you to pose "In a moment in time" with our famous fun figures of internationally renowned musicians, A-list stars, sports legends, world leaders and more. With over 85,000 square feet of interactive entertainment and several new spaces, including the new Mission Undead: 7D Zombie Experience, and New Year's Eve in New York City, the world-famous attraction is bigger and better than ever! 
ABOUT GUINNESS BOOK OF WORLD RECORDS
GUINNESS WORLD RECORDS (GWR) is the global authority on record-breaking achievement. First published in 1955, the iconic annual Guinness World Records books have sold over 141 million copies in over 40 languages and in more than 100 countries. Additionally, the Guinness World Records: Gamer's Edition, first published in 2007, has sold more than 4 million copies to date. 
Guinness World Records' worldwide television programmes reach over 750 million viewers annually and more than 3.7 million people subscribe to the GWR YouTube channel, which enjoys more than 328 million views per year. The GWR website receives over 20.5 million visitors annually, and we have over 15 million fans on Facebook.   
The Guinness World Records commercial sales division provides customized consultancy services for some of the world's top brands and agencies to help place record breaking at the heart of their marketing campaigns, employee-engagement programmes, and live and experiential events.