MADAME TUSSAUDS NEW YORK CHALLENGES GUESTS TO BRING THEIR 'DRUNKEN FEET' POSE FOR INSTAGRAMABLE MOMENT WITH ICONIC NEW FIGURE LAUNCH OF FAMOUS ACTOR AND MARTIAL ARTS MASTER, JACKIE CHAN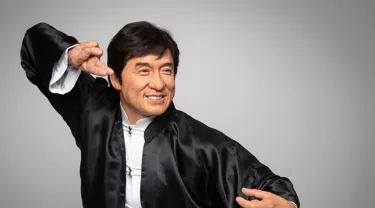 Purchase Your Tickets to meet the world famous Hong Kong Hero Jackie Chan! Online Tickets start at just $32.00!
Press Release Available for Download Here
Just in time for the Chinese New Year, Madame Tussauds New York has launched an iconic figure of the famous actor, martial artist, producer, and stunt man, Jackie Chan. Starting January 27, 2020, guests at Madame Tussauds New York will have a chance to step alongside Jackie Chan and take their very own perfect Drunken Feet pose from his feature film, Drunken Masters. All while witnessing some of his iconic action-packed film scenes throughout the experience.
To honor his Chinese heritage, Jackie Chan's figure will participate in activities throughout New York City before the launch at Madame Tussauds. His figure will start in Chinatown under the Memorial Gate in Kimlau Square, practice Kung Fu at STAND OUT Martial Arts Studio, dine on some Chinese food and then hail a taxi to head to Madame Tussauds in Time Square.
Jackie Chan is known globally for his action-packed roles in Rush Hour, Rumble in the Bronx, Drunken Master, The Karate Kid, and many more. Film lovers and fans from all over the world will have an opportunity to be Jackie Chan's next sidekick at the Madame Tussauds New York.
Jackie Chan explores things to do in New York City on his way to Madame Tussauds New York !
 Jackie Chan has landed in New York City and explored some of his favorite things to do in Chinatown and around Manhattan before heading to Madame Tussauds New York. Check out what happened when Jackie Chan took New York City!