Madame Tussauds New York Unveils Wendy Williams' Wax Figure
Monday May 10th 2021
Wendy Williams, How You Doing?, Wendy Williams Experience, Wendy Williams Wax Figure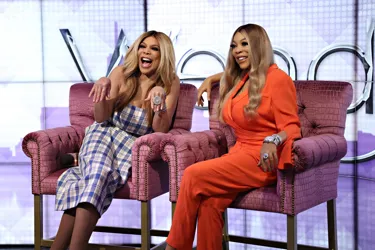 Fans of the nationally syndicated talk show, "The Wendy Williams Show," now have the opportunity to say "How You Doin'?" as they get up close and personal with Madame Tussauds New York's newest figure, Wendy Williams. Guests will step onto a fully themed set and sit down next to Wendy Williams' figure on her iconic Hot Topics purple chair.
Madame Tussauds New York and Wendy worked together to create an interactive experience where she will give the guests step-by-step instructions on how to deliver her famous phrase, "How You Doin'?" The experience features exclusive content that can only be seen at Madame Tussauds New York.
Wendy's figure was officially unveiled at the iconic Times Square attraction in grand fashion, perfectly suited to her personality. Check the video below!